Sildur's Shaders
1.19.4 → 1.18.2
Bring new level of graphics to Minecraft Java Edition with stunning visual effects.
Developer
👤SildurFX
Style

🌅

Realistic

Support GPUs
Loaders
Performance Impact

Low

Settings

103

Features

Sunset

+41

Created
Nov 4, 2021
Updated
Dec 29, 2022
Stats

3.93 (14.6K)

❤️

2739

8.2M
Sildur's Shaders is a shaders pack that focuses on options. Many shaders packs out there have some heavy limitations, such as only working for Microsoft operating systems or only functioning on higher-end computers. This shaders pack functions on most operating systems, and it comes equipped with many various editions that are sure to cater to whatever kind of operating system, Minecraft build, or processing specs the player may have. There are a few types of shaders, each with subtypes within them. For example, there is a set called Vibrant shaders which add a graphical overhaul to the game's aesthetic. The Vibrant shaders have Lite, Medium, High, High-MotionBlur, and Extreme versions. And those options are only considering the Vibrant shaders. There are also Basic shaders as well as Light shaders. If you are someone who has been interested in the idea of shaders but have felt limited due to your operating system or processing capabilities, Slidur's Shaders are a great way to get your feet wet.
Moving on to the actual shaders themselves, this shaders pack adds tons of graphic changes to the game, ranging from simple features to more elaborate ones. For starters, this pack adds dynamic lighting and shadows. Light seems to be a binary function in vanilla Minecraft: either it's there or not. Sure, brightness and color are something that continues to improve in the game, but none of them seem to really explore the capabilities that lighting can have in Minecraft. This mod truly dives into the different effects that something as simple as light can have, morphing a bland torchlight to a cozy luminescence. Sunlight is another aspect that this mod gives justice to. At high noon, the sun is bright and invigorating. A subtle touch of lends flare also seems to be added, giving the game more of a cinematic feel. At the end of the day, the sunset looks more like an actual sunset, rather than the sky simply turning orange. The surrounding clouds have the same colors to them, and there is a clear transition from the blue of the sky to the orange of the sunset.
Water is another aspect this shaders pack plays with. These shaders transition the traditional look of water to a more mysterious and beautiful one, much like actual bodies of water have. A simple pond in the game may look like a crystal-watering hole, and a large ocean may feel like an unknown abyss of wonder and terror. The last major update to vanilla added tons of features to the underwater aspect of Minecraft, and this shaders pack complements those additions quite nicely.
Lastly, certain effects can be disabled or enabled. While these shaders add incredible detail to the natural effects of the game, it is sometimes best for the framerate to disable certain effects. Because Slidurs' Shaders integrate the many different builds of software and hardware that players have, this feature compliments the great level of accessibility this shaders pack has to offer.
Sildur's Vibrant — Screnshoots
Sildur's Enhanced Default — Screnshoots
Sildur's Fabulous — Screnshoots
Features
Over 41 new features are available in Sildur's Shaders to enhance your gaming experience.
📊 Performance Impacts
Decrease in performance can vary from device to device, driver version, and many other factors, you should test yourself on your machine for the best result.
None

No performance decreases

Small

~5%

Medium

~10%

High

~25%

Extreme

+50%
---
Sildur's Shaders allow you to change more than 103 settings to suit your needs.
Settings

Description

Options

Damage flash
Makes mobs and the player flash red when hurt.
Whiteworld
Makes the ground white, mostly used for debugging. This option was added because it was requested alot. I suppose it looks kinda neat for screenshots.

Antialiasing

Toggle antialiasing (TAA) and adaptive sharpening.

TAA
sharpening

Bloom

Change things related to Bloom.

Bloom
Adds a glowing effect to emissive blocks.
Is also used for sun/moon glow.


Medium performance impact.

Bloom strength
Adjust the strength of bloom. Higher values make the image more soft and more blurry.

Colors

Change various color options, like gamma or watercolors.

Brightness
Contrast

Water Colors

Water texture
Toggle the default water texture / texture from your resourcepack.
Watertexture blend factor
Adjust the texture strength.
water color red
water color green
water color blue
water alpha

Lighting colors

Handheld Lighting
Toggle handheld lighting.
Eye light adaption
Adjust the eye light adapation amount, doing so will increase or decrease lighting strength in general. Adjust bloom accordingly.
Light brightness
This should be tweaked once you've adjusted the lighting colors.
red amount
green amount
blue amount

Depth of field

Change things related to Depth of Field.

Depth of Field
Simulates eye focusing on objects.


Low performance impact

Blur amount
Adjust the amount of blur used for depth of field.
Smooth Transition
Toggle a smooth transition between clear and blurry while focusing on something.
Distance Blur
Requires Depth of Field to be enabled.
Replaces eye focusing effect with distance being blurred instead.
Blur view distance
Adjust the view distance of blur.

Fog options

Contains all fog related options.

Fog
Toggle fog.
Overworld fog density.
Adjust overworld fog density
Morning Fog
Increases fog density during sunrise.
Underwater Fog
Toggle fog underwater.
Underwater fog density
Adjust underwater fog density.
Underwater color tint
Toggle the blue color tint for ground underwater.

Motionblur

Change things related to Motionblur.

Motionblur
Blurres your view/camera during movemenent. Doesn't work with Depth of Field.
Blur strength
Adjust the blur strength of Motionblur.

Normal map

Enable bump or parallax support if the resourcepack supports it.

RP Support
Enable bump or parallax mapping support for resourcepacks, the resourcepack must support it.
RP Resolution
Increasing the resolution past the rp resolution makes it smoother.
POM Depth
Adjust the depth of parallax mapping, to high values might look weird.
POM Render Distance
Adjust the distance at which parallax mapping renders.
Water parallax mapping
Enable or disable parallax mapping for water.


Low performance impact

Water height
Adjust the water height / parallax strength.

Reflections

Toggle various reflections and adjust their quality.

Water reflections
Toggle water reflections.
Refraction
Caustics
Caustics strength
Ice and Glass reflections
Toggle ice and stained glass reflections.
Wave size
Metallic Reflections
Toggle reflections for metallic blocks like iron. Metallic blocks are defined in block.properties.
Reflections strength
Adjust reflection strength for metallic and polished reflections. If the reflections become to dark, increase sky reflection.
Polished Reflections
Toggle reflections for polished blocks like polished granite. Polished blocks are defined in block.properties.
Sky reflection
Adjust the amount of sky reflections on metallic and polished blocks. Higher values make it look more wet.
Rain reflections
Toggle rain reflections / wetness while raining.
Rain noise
Adjust the amount of noise for rain reflections, higher values mean less noise.
Biomes check
Checks if the biome that you're in actually supports rainy weather for reflections. Disable to have rain reflections / wetness in every biome. Updating optifine might resolve issues with missing reflections with this on.
Cloud reflections
Toggle cloud reflections.


Medium performance impact.

Cloud Reflections Quality
Adjust reflections quality of volumetric clouds.

Sky & Lighting

Contains sky related options, like godrays, lens flares and clouds.

Lens Flares
Simulates camera lens effects.
Bloom must be enabled for lens flares.


Low performance impact.

Lens Flares strength
Adjust the strength of lens flares.

Weak
Default
Strong
Very Strong
Even stronger

Rain Drops
Enables rain drops on screen during raining.


Low performance impact.

Godrays
Makes the sun casts rays.


Low performance impact.

Godrays density
Changes the amount of sunrays.

Low
Default
Medium
High
Very High

Volumetric Lighting
Enable volumetric lightning, disables godrays since it's comes with it's own ones.
Volumetric lighting amount
Clouds
Toggle clouds. Volumetric clouds run a bit faster than 2D clouds.

Off
Default MC
2D
Volumetric
2D + Volumetric

Cloud Quality
Adjust quality of volumetric clouds.
Sky blur
Apply a blur filter to the sky to make volumetric clouds smoother. On AMD cards this filter is also applied to distant land due to driver issues. Doesn't work with DoF or Motionbur.
Cloud height
Adjust the clouds height.
Default Skybox
Toggle support for the default skybox, including custom skies from resourcepacks. If no resourcepack is present this will only enable the default sun and moon texture. This option also auto disables the custom shader sun and moon.
Skybox blend factor
Tweak the color amount of the custom shader sky mixing with the default skybox texture.
Shader Stars
Toggle stars.
Sun/Moon angle
Adjust sun and moon angle.
Moonlight
Adjust brightness during night time.

Very Dark
Dark
Default
Bright
Very bright

Alternative Weather angle
Toggle alternative weather angle.

Shadows

Change shadow related settings like resolution and view distance.

Shadows
Colored Shadows
Toggle colored shadows. Tints shadows color if passing through stained glass. Can cause some visual glitches.
Variable Penumbra Shadows
Shadow filtering. The farther shadows are away from their source the more soft they become. Doesn't work on AMD or Intel gpus.
Grass Shadows
Toggle grass shadows, also disables shadows for tallgrass and flowers.
Shadows Resolution
Change the shadows resolution. Reduce the shadow render distance at low resolutions to improve quality and reduce flickering.
Raytraced Shadows
Improves closeup and faraway shadows. Also allows shadows to be cast outside of the shadowmap, outside of your shadows render distance. Requires shadows to be enabled. Has some issues since it's raytraced in screenspace.
Shadows Render Distance
Change the render distance of shadows. This stretches the shadowmap, so make sure to increase the shadows resolution on high values.
Shadowfilter Quality
Adjust the quality of the shadowfilter. Increase this if you run into issues with penumbra shadows on.
Near Shadowplane Quality
This is the near plane of the shadowmap. Lower values improve shadow quality, reduce performance and shadow rendering distance by squeezing the shadowmap together. You want to increase this if you increase far plane shadow quality, otherwise leave it alone.
Far Shadowplane Quality
This is the far plane of the shadowmap. Higher values reduce closeup quality, improve performance and shadow rendering distance by stretching the shadowmap. If black dots appear increase near shadowplane quality.

Shading

Adjust various shading effects like ambient occlusion or celshading

Ambient Occlusion
Makes lighting more realistic (SSDO).


Medium performance impact.

AO amount
Adjust the amount/strength of ambient occlusion.
Celshading
Applies black lines on everything making it look cartoony, similar to borderlands.


Very low perfomance impact.

Celshading outline thickness
Adjust the outline thickness of celshading
Celshading search radius
Adjust the search radius for celshading. Lower values mean less search radius, which might misses some inline borders, creating more of an outline shader. Which can look cool aswell.

Waving Objects

Contains grass, wheat, leaves etc.

Animation speed
Adjust the speed of all animations except water.

0.25
0.5
0.75
1.0
1.25
1.5
1.75
2.0

Waving Grass
Does not include tallgrass due some issues with it.
Waving_Tallgrass
Waving Entities
Includes: Saplings, small flowers, wheat, carrots, potatoes and beetroot.
Waving Leaves
Waving Vines
Waving Fire
Waving Lanterns
Waving Lava
Waving Lilypad
Waving Water
Waves amplitude
Adjust the water waves amplitude (height)

Emissive Light

Change the lighting color of blocks that emit light, like torches.

Minimum Light
red
green
blue

Debug

Showbuffer
Comparison
Our comparison tool makes it easy to compare Sildur's Shaders with Minecraft vanilla and other shader packs.
Vanilla Day
Vanilla Noon
Vanilla Sunset
Vanilla Night
Vanilla Water
Vanilla Underwater
Vanilla Rain
Vanilla Light
Vanilla The Nether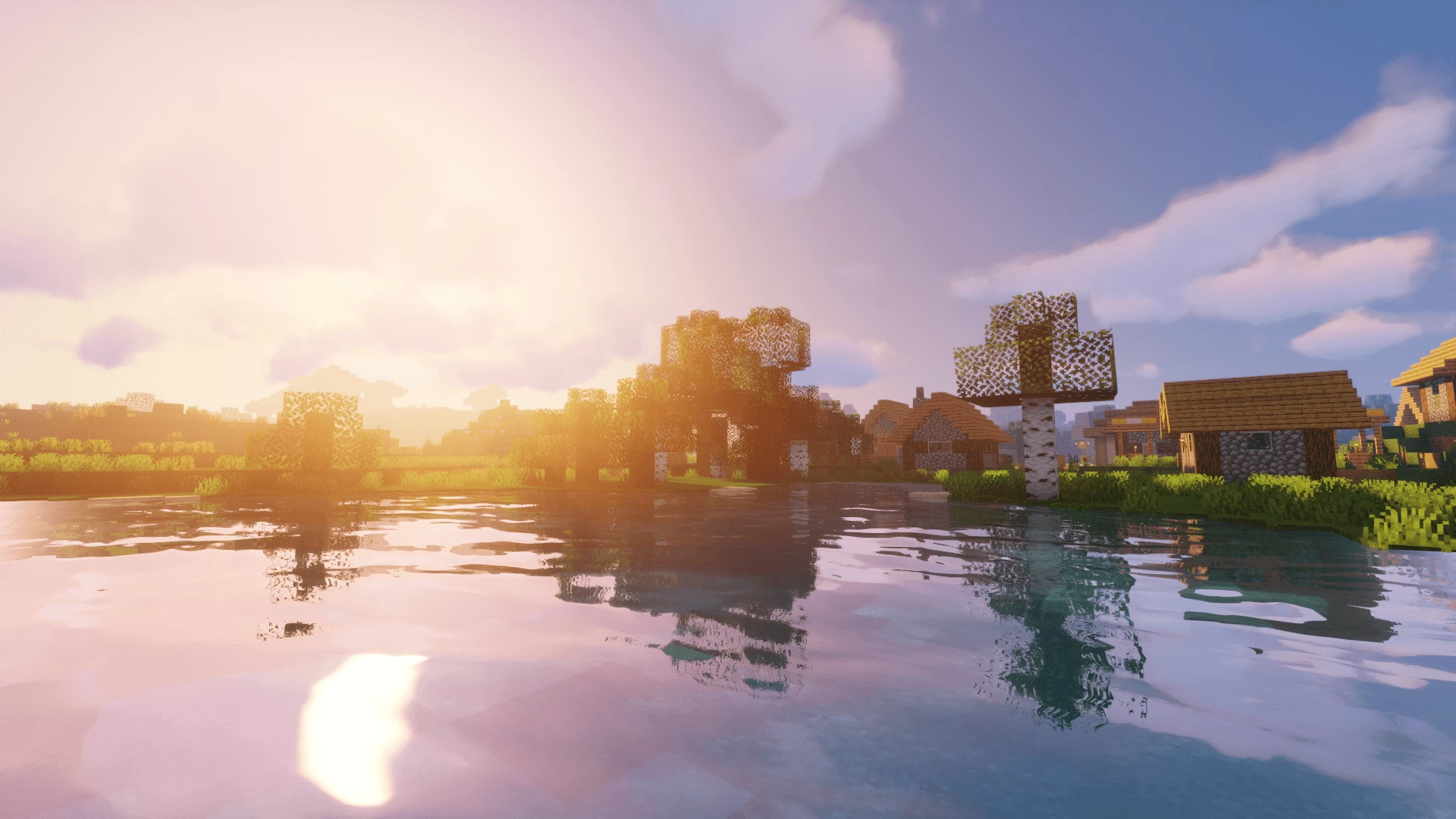 Sildur's Shaders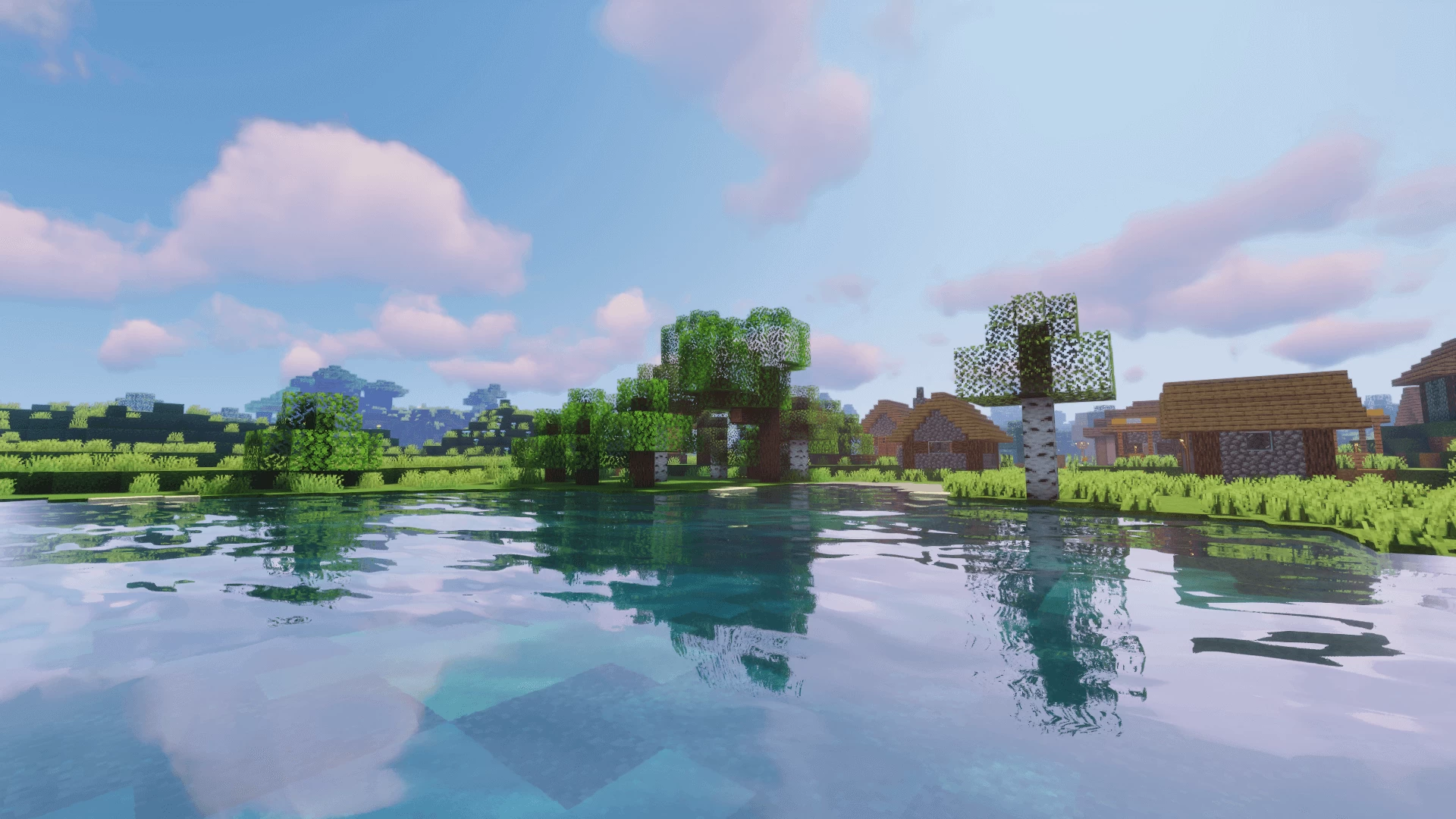 Sildur's Shaders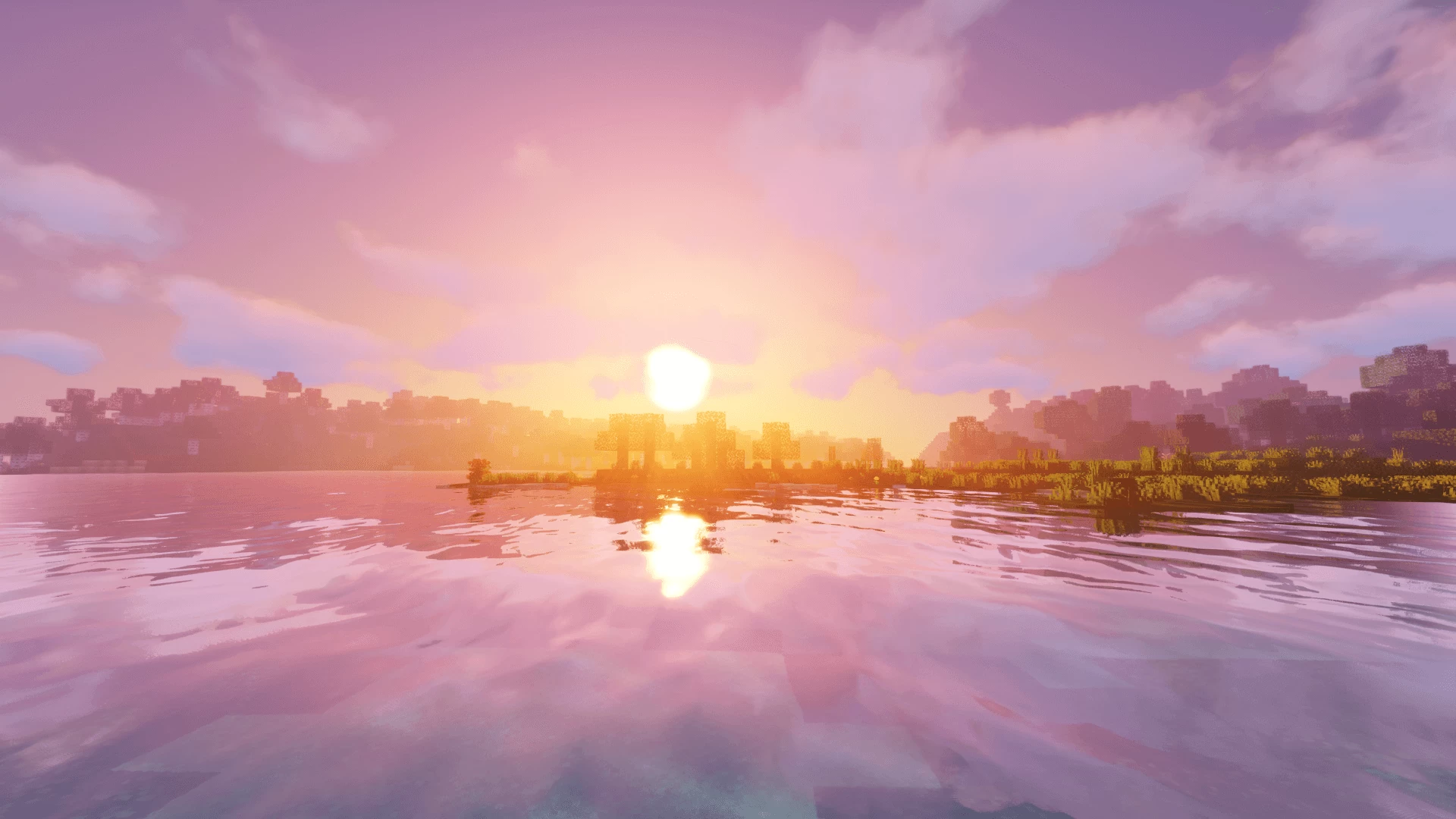 Sildur's Shaders
Sildur's Shaders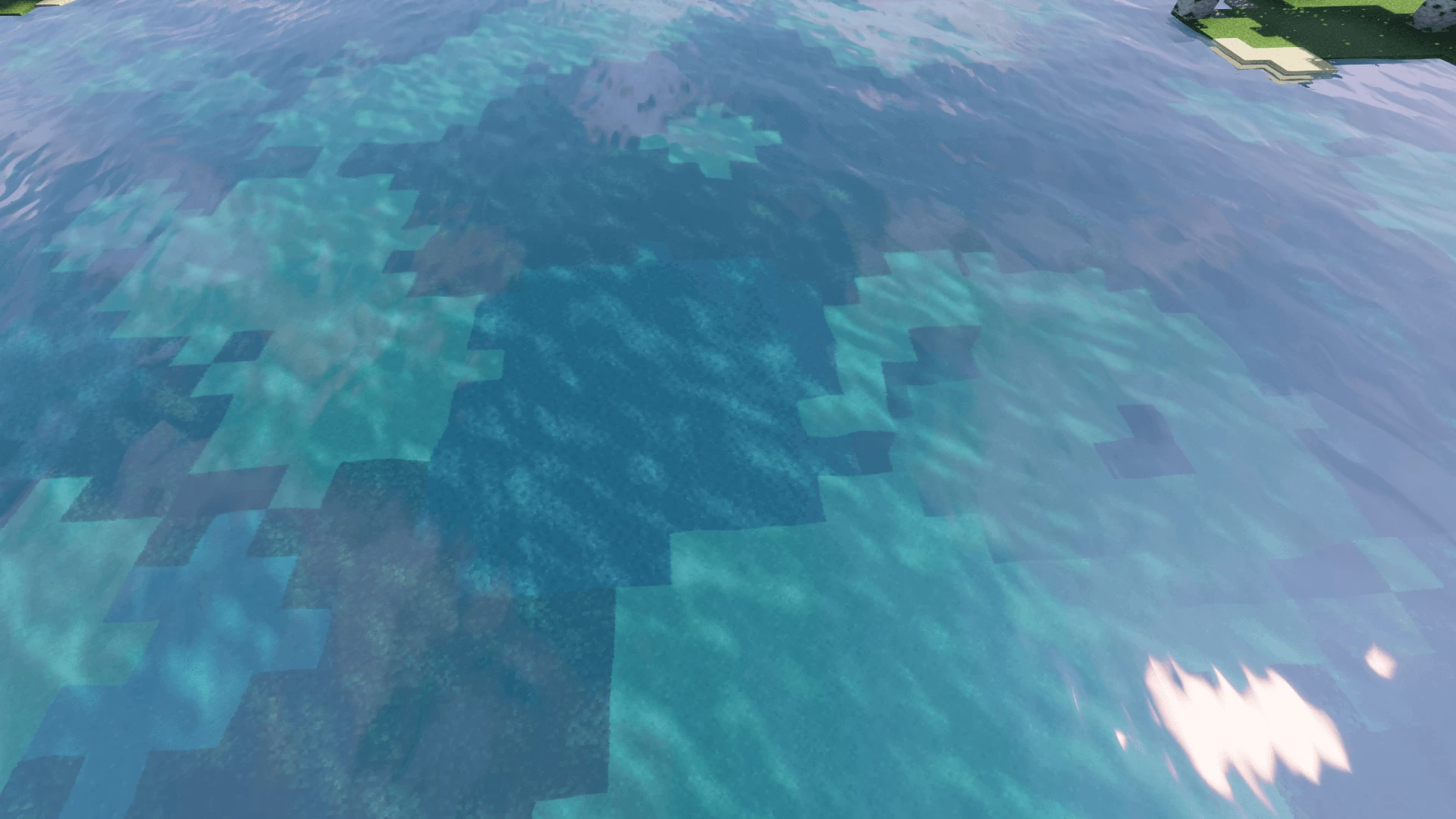 Sildur's Shaders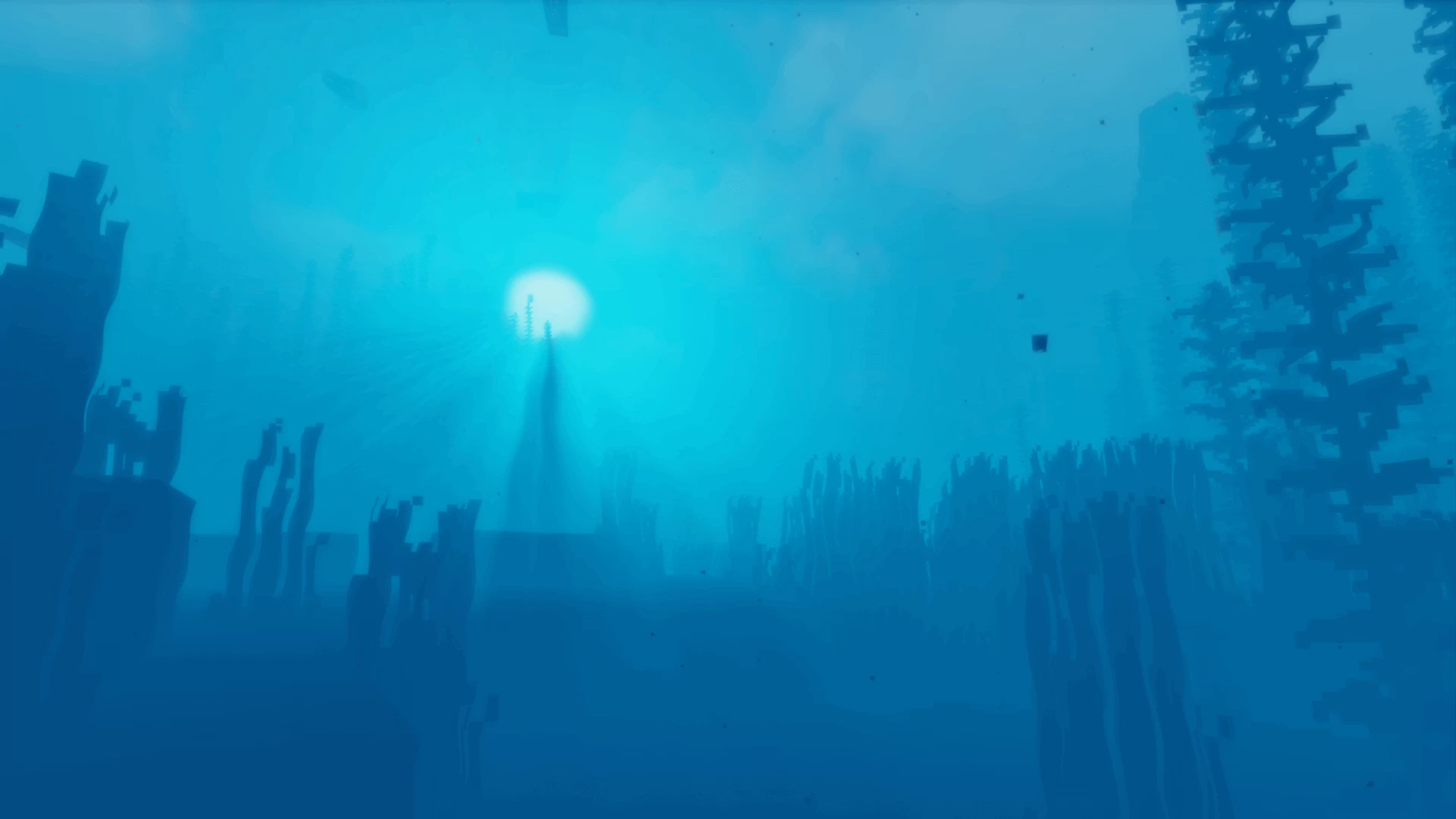 Sildur's Shaders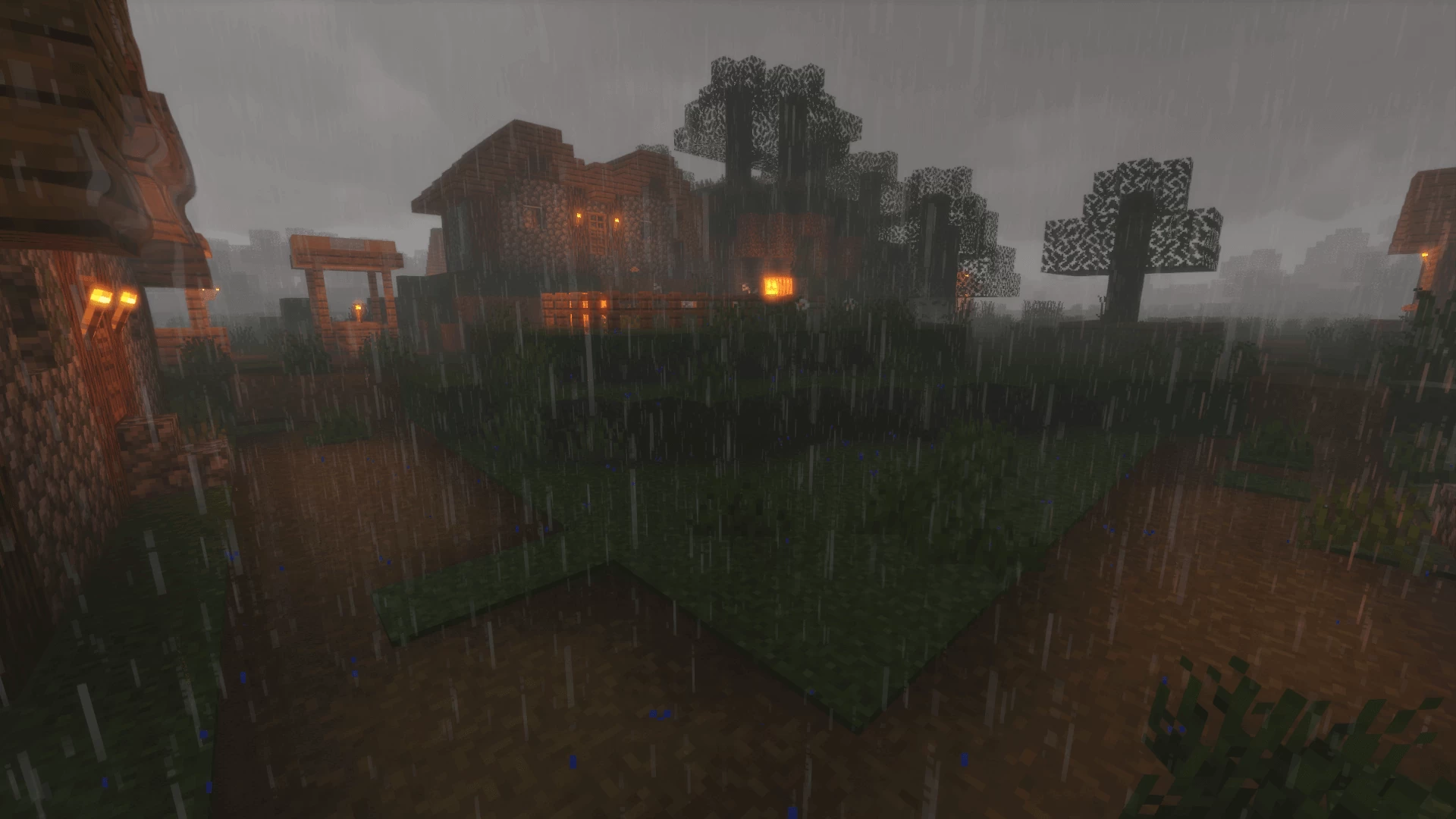 Sildur's Shaders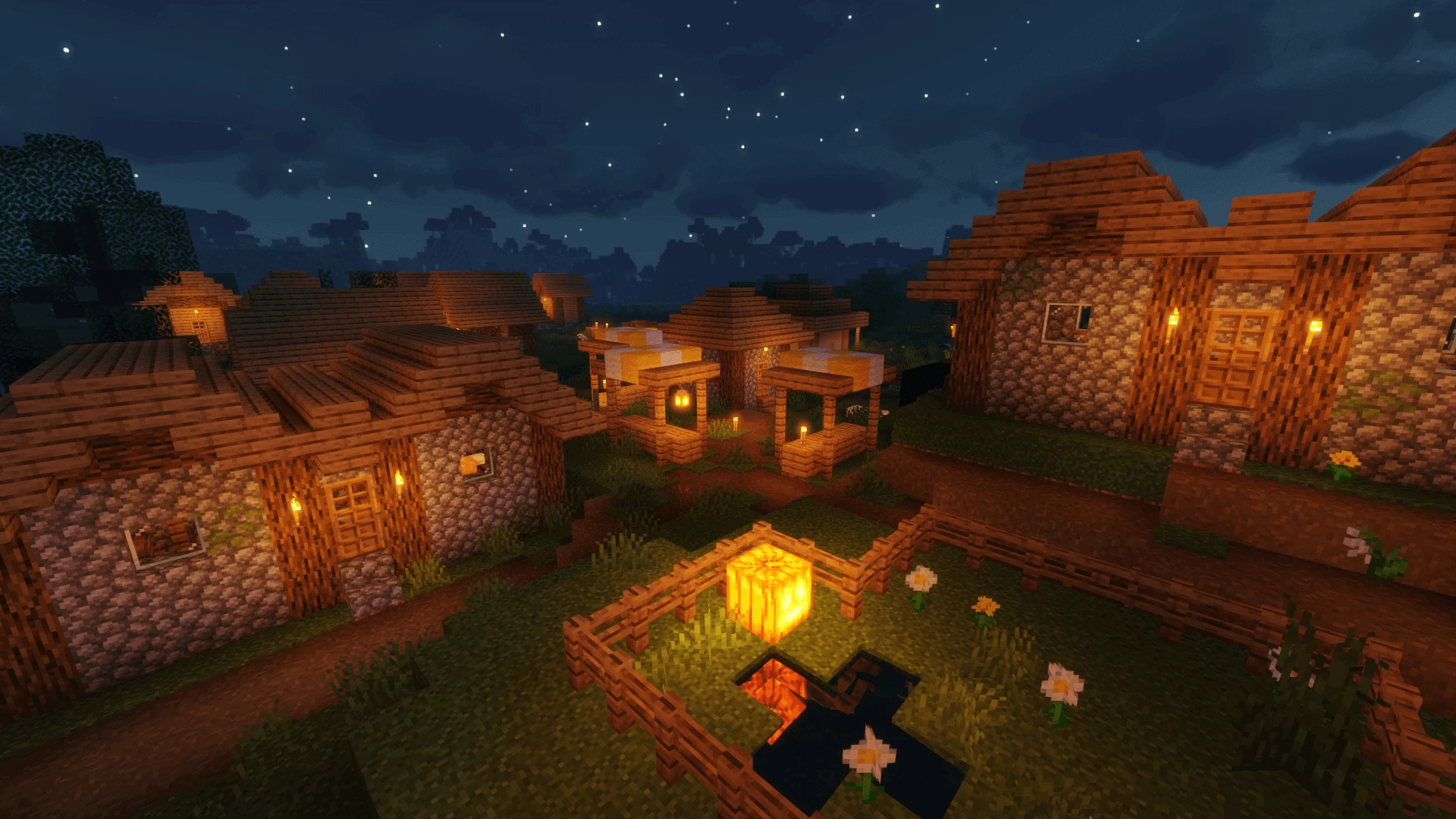 Sildur's Shaders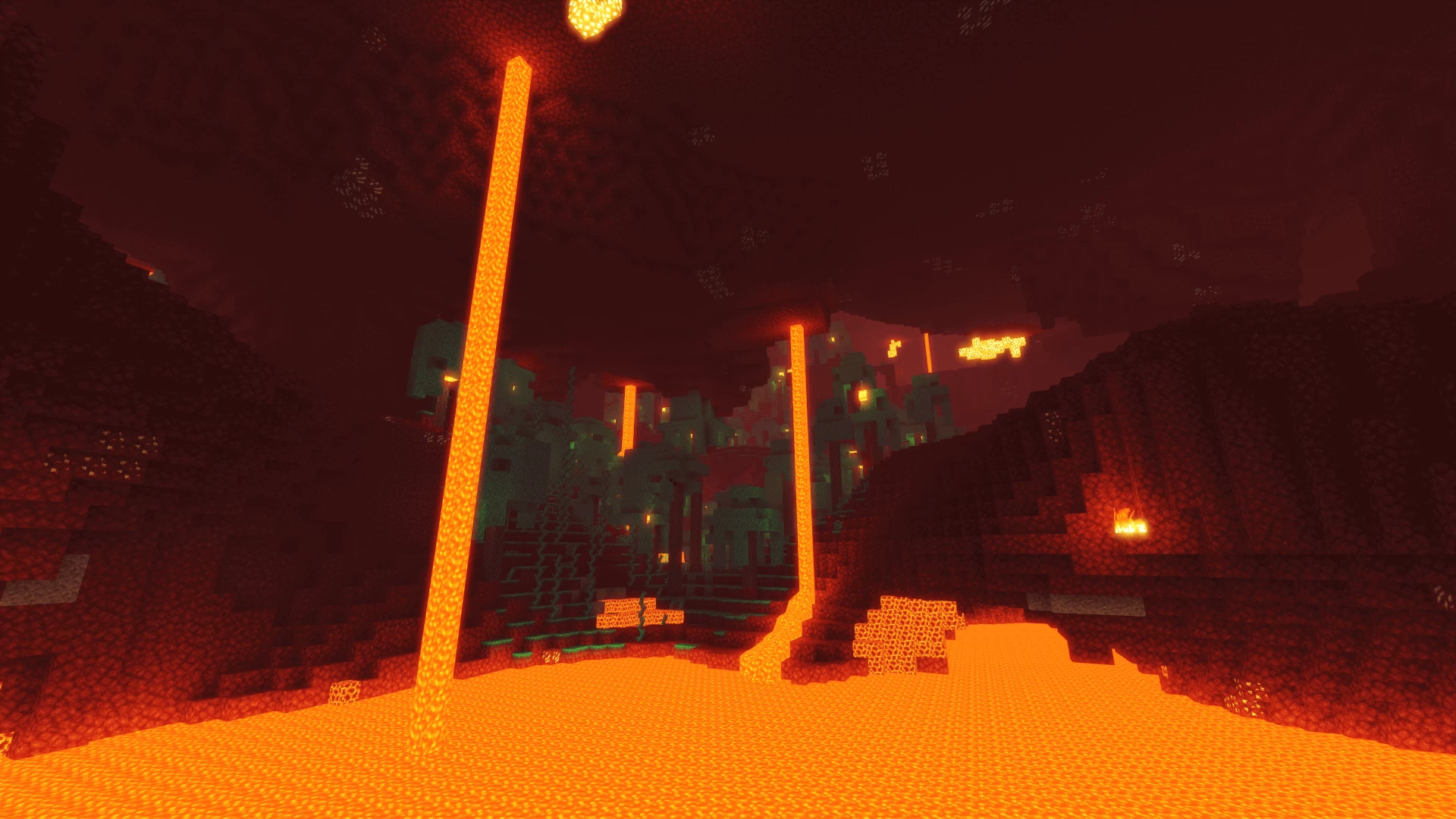 Sildur's Shaders
How To Install Sildur's Shaders
Supported Optifine
Recommend • 1.19.1—1.8.8
Support Forge / Vanilla
Extra features
Good performance
Supported Iris
Recommend • 1.19.1—1.16.2
Support Fabric / Quilt
Better performance, depend on your hardware
Supported Vanilla
Optional • 1.19—1.16
No modding required
Very limited shader features
Optifine Installation Guide

Note

Your device must have Java installed to run the Forge and Optifine installers.

Quick Java Installation Guide

Download Java

Download the Java installer from the official website here.

How to install Sildur's Shaders with Optifine?

Download Optifine

Get the latest version of Optifine for your Minecraft version.
Download Optifine

Install Optifine

Run the Optifine installer and follow the on-screen instructions to complete the installation.

Download Sildur's Shaders

Go to the download section and get shaders zip file. Unzip the file if necessary, as some shader developers may bundle multiple shader versions in one zip file.

Open shaderpacks folder

Click on the "Shaders Folder" button to open the folder where shaders are stored, so you can add or remove shaders as desired.

Install Sildur's Shaders

Copy or move the downloaded Sildur's shaders zip file into the shaderpacks folder.

---

How to install Sildur's Shaders with Forge and Optifine?

Quick Installation Guide

Install Forge

Obtain the latest version of Forge that is compatible with your Minecraft version.
Download Minecraft Forge

Launch Minecraft

Start the Minecraft launcher and select the version of Minecraft you want to install Forge on. Run the game once by clicking on the "Play" button to create necessary files for Forge.

Install Forge Client

Double-click on the Forge installer jar file and choose "Install Client" in the window that appears.

Install Optifine

Download the Optifine jar file after Forge is installed. Move the Optifine jar file to the mods folder in the .minecraft directory.
Download Optifine

Launch Forge Profile

Launch Minecraft using the "Forge" profile, Optifine will be automatically loaded along with Forge.

Install Chocapic13's Shaders

Now the installation is the same as from the above Optifine instructions, just follow the steps starting from step 5.
Iris Installation Guide

Note

Your device must have Java installed to run the Iris installer.

Quick Java Installation Guide

Download Java

Download the Java installer from the official website here.

How to install Sildur's Shaders with Iris?

Download Iris Shaders

Find the latest version of the Iris Shaders installer and download it.
Download Iris Installer

Install Iris Shaders

Open the downloaded jar file, and choose the preferred game version and installation type.

⯈ Iris Install:
If you don't plan on using any other mods with Iris, choose this option.

⯈ Fabric Install:
Choose this option if you want to use Iris with Fabric and other mods. The Iris jar files will be copied to the mods folder within the .minecraft directory.

Start Installation

After selecting the game version and installation type, click the "Install" button to start the installation process.

Launch Minecraft

Start the Minecraft launcher and make sure you have the Iris profile selected.

Note

Select the Fabric profile if you opt for the Fabric installation type.

In-game Shader Menu

Open the Minecraft game and go to Options > Video Settings > Shader Packs to access the shaders menu.

Tip

To simplify the process, simply drag and drop the shader ZIP file directly into the Minecraft window, bypassing the next two steps.

Open shaderpacks folder

Click on the "Open Shader Pack Folder" button to access the folder where shaders are stored.
Vanilla Installation Guide

WIP
Important
Sildur's Vibrant Shaders
Vibrant shaders feature everything, from a depth of field to volumetric lighting.
Sildur's Enhanced Default
Full support for default Minecraft, meaning things like night vision work fine!
Shadows, colored shadows, underwater shadows, reflections, cel-shading, color boost, cross-process(color filer), motion blur, depth of field, and distance blur.
Sildur's Fabulous Shaders
This is a shader pack using the inbuild Mojang shader functions. It requires the fabulous shader option to be turned on.
Features

Antialiasing
Bloom
Cel shading
Depth of Field
Tone mapping
Bumpy and Blobs
Sildur's Basic Shaders
Cross processing.
Motion Blur.
Depth of Field.
World Curvature (outdated).
Crazy Acid shaders (outdated).
📥 Sildur's Shaders — Download
Something You Should Know
Our links are only from the official developer, so you can be sure they are secure.
No modifications or edits are made to the files.
👨‍💻 SildurFX is the creator of Sildur's Shaders
🔄 Update Logs
Latest

Vibrant Shaders v1.50

Supports MC 1.19.3
Added an ingame option to adjust the volumetric lighting strength/amount.
Rewrote Bloom and TAA rendering pipeline, improving performance and fixing various issues.
Fixed sharpness issues with bloom.
Improved TAA, sharper image, less flickering, and ghosting.
Weather rendering is a bit glitchy right now and requires a rendering pipeline rewrite, maybe in the next update.

Enhanced Default v1.15:

Supports MC 1.19.3
Improved TAA, significantly reduced flickering, and reduced ghosting.

Basic Shaders v2.1:

Supports MC 1.19.3
Improved TAA, significantly reduced flickering, and reduced ghosting.
Code and buffer optimizations, improving performance!

Fabulous Shaders v1.0:

Initial release features Antialiasing (FXAA), Bloom, depth of field, cel shading, and tone-mapping (colors).
It also supports Bumpy and Blobs from the old secret shader settings.