Beyond Belief Shaders
1.20, 1.19.4 → 1.18.2
Enhance your Minecraft experience with a reliable shader pack featuring stunning cinematic and weather effects.
Developer
👤Dakotah2468
Style

🌅

Realistic

Support GPUs
Loaders
Performance Impact

Low

Settings

56

Features

Lens Flare

+39

Created
Aug 3, 2017
Updated
Apr 11, 2022
Stats
Bringing life to Minecraft since 2015, Beyond Belief Shaders (BBEPC) was created by the talented Daniel Rodriguez Moya. This stunning shader pack focuses on delivering breathtaking weather effects and cinematic touches like Depth of Field. After being left behind by its original creator, Dakotah2468 stepped in and breathed new life into the project with full permission, elevating the shader pack to new heights of beauty and realism.
Wet effect
Emphasizing weather effects, the BBEPC Shader pack creates an effect of wetness on the ground and surface when it rains.
Motion Blur
The Shader pack provides advanced motion blur effects suitable for quick movements and will make Minecraft more similar to FPS games.
Improved Water
One of the shader pack focuses on improving water by giving it a physics-based movement, enhancing its clarity, and adding various effects like light refraction and landscape and sky reflection, among many others.
Gentle and Natural-looking Lighting
The BBEPC Shader mod provides one of the best lighting detail we have seen in a Shader pack, as it features a realistic level of lighting for both night and day.
Gorgeous Weather and Storm Effect
One of this Shader pack's many highlights is its beautiful effects on stormy weather. When there is a storm, the area will be covered with fog, the rain will become absolutely heavy, the ground will be wet and muddy, and visibility will be so low that it becomes more challenging. The way it should be!
Depth of Field
One feature of this pack is the depth of field which gives it a solid cinematic effect by blurring everything outside the point of view and focusing only on what the user is looking at. Although beautiful and perfect for taking screenshots and cinematics, it is taxing on the PC and is better left for high-end PCs.
Calm Waving of Grass and Leaves
Waving flora and foliage in Shaders is a bit common nowadays, but this pack features smooth waves that are very relaxing and calming on the eyes.
Beyond Belief compatible versions:
1.20
1.19.4
1.19.3
1.19.2
1.19.1
1.19
1.18.2
1.18.1
1.18
1.17.1
1.17
1.16.5
1.16.4
1.16.3
1.16.2
1.16.1
1.16
1.15.2
1.15.1
1.15
1.14.4
1.14.3
1.14.2
1.14.1
1.14
1.13.2
1.13.1
1.13
1.12.2
1.12.1
1.12
1.11.2
1.11.1
1.11
1.10.2
1.10.1
1.10
1.9.4
1.9.3
1.9.2
1.9.1
1.9
1.8.9
1.8.8
1.8.7
1.8.6
1.8.5
1.8.4
1.8.3
1.8.2
1.8.1
1.8
1.7.10
1.7.9
1.7.8
1.7.7
1.7.6
1.7.5
1.7.4
1.7.2
1.7
1.6.4
1.6.2
Beyond Belief Shaders — Versions
Features
Over 39 new features are available in Beyond Belief Shaders to enhance your gaming experience.
📊 Performance Impacts
Decrease in performance can vary from device to device, driver version, and many other factors, you should test yourself on your machine for the best result.
None

No performance decreases

Small

~5%

Medium

~10%

High

~25%

Extreme

+50%
---
Beyond Belief Shaders allow you to change more than 56 settings to suit your needs.
Settings

Description

Options

SeusV11 Settings

Atmospherics Options

Atmospheric Scattering
Blue tint of distant objects to simulate atmospheric scattering
Atmospheric Density
Strength of atmospheric scattering (atmospheric density).
Atmospheric Haze
Amount of haziness added to distant land.
Crepuscular Rays
Light rays from sunlight
Volumetric Clouds
Volumetric clouds
HQ Volumetric Clouds
High-quality volumetric clouds. Volumetric Clouds must be enabled!
Smooth Clouds
Smooth out dither pattern from volumetric clouds. Not necessary if HQ Volumetric Clouds is enabled.

Lighting & Shadows Options

Shadow Resolution
Shadows resolution.
Shadow Distance
Shadow distance. Set lower if you prefer nicer close shadows. Set higher if you prefer nicer distant shadows.
Soft Shadows
Variable Penumbra Shadows
Contact-hardening (area) shadows
Colored Shadows
Tinted shadows from stained glass
Pixel-Locked Shadows
Pixel-locked shadows
Global Illumination
Indirect lighting from sunlight.
Average Exposure
Uses the average screen brightness to calculate exposure. Disable for old exposure behavior.
Torchlight Brightness
How bright is light from torches, fire, etc.
Motion Blur
Blurres your view/camera during movemenent. Low performance impact. Doesn't work with Depth of Field.
Tonemap Curve
Determines how bright colors are compressed during tonemapping. Lower levels result in more filmic soft look. Higher levels result in more natural vibrant look.
Exposure Multiplier
Pre-tonemapping brightness levels.
Bloom Strength
How strong the bloom effect is.

Surface Options

Texture Resolution
Resolution of current resource pack. This needs to be set properly for POM!
Parallax Occlusion Mapping
Parallax Self-Shadows
Texture self-shadowing from heightmaps
Force Wet Effect
Make all surfaces get wet during rain regardless of specular texture values
Water Parallax
Water Caustics

Advanced GI Settings

GI Quality
Number of GI samples. More samples > smoother GI. High performance impact!
GI Artifact Reduction
Reduces artifacts on back edges of blocks at the cost of performance.
GI Resolution
Render resolution of GI. 0 - High. 1 - Low. Set to 1 for faster but blurrier GI.
GI Radius
How far indirect light can spread. Can help to reduce artifacts with low GI samples.

BBL Settings

Water

Clear water
Water Fog Alpha
Blue
Green
Red
Water Alpha
Translucency of the water, higher is less opaque.
Wave Intensity
Wave Speed

Tonemap

BSL

BSL Tonemap preset settings. Permission was given by Tatsu to use his Tonemap.

Exposure
Controls the exposure.
White Curve
Controls the white curve.
Lower Curve
Controls the lower curve.
Upper Curve
Controls the upper curve.
Saturation
Controls the saturation.
Vibrance
Controls the vibrance.
SWIZZLE
Channel mixing
Tonemap
Tonemapping

SooS
BOTW
Black and White
Negative
Spoopy
BSL

Custom Box

Toggle
Customize the color of your block selection box. Enabling will also change leads to the selected color Sadly this is unavoidable.
Red
Green
Blue
Lens Flare
Foliage Wave Speed
Celshading
Shareware Mode
This is a break, DO NOT REPORT BUGS WITH IT.
Discord people thought it was fun so I made it a toggle.
Night Eye
Desaturates any color input at night, simulating the rods in the human eye
NightEye Desaturation
NightEye desaturation intensity.
Comparison
Our comparison tool makes it easy to compare Beyond Belief Shaders with Minecraft vanilla and other shader packs.
Vanilla Day
Vanilla Noon
Vanilla Sunset
Vanilla Night
Vanilla Water
Vanilla Underwater
Vanilla Rain
Vanilla Light
Vanilla The Nether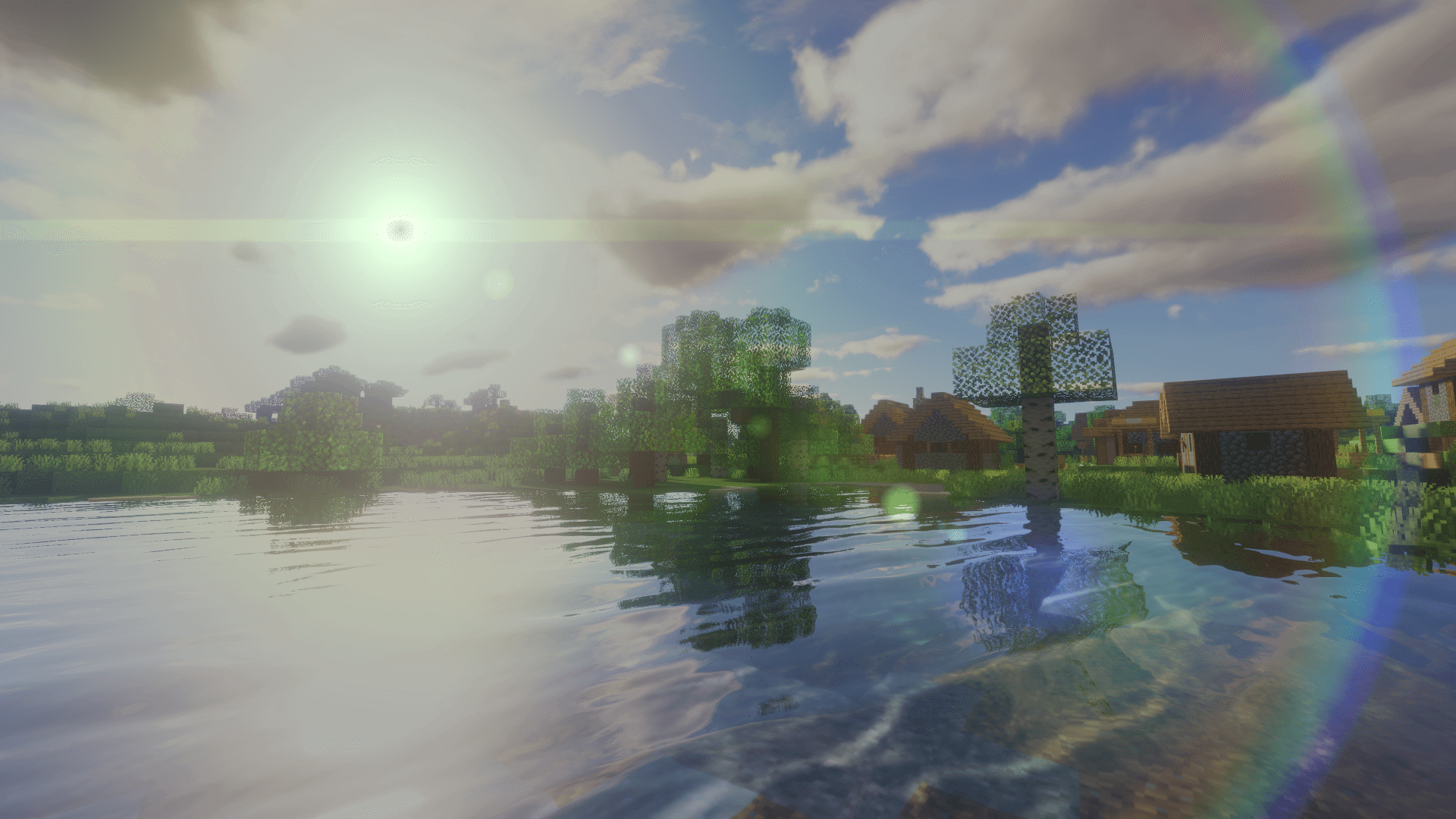 Beyond Belief Shaders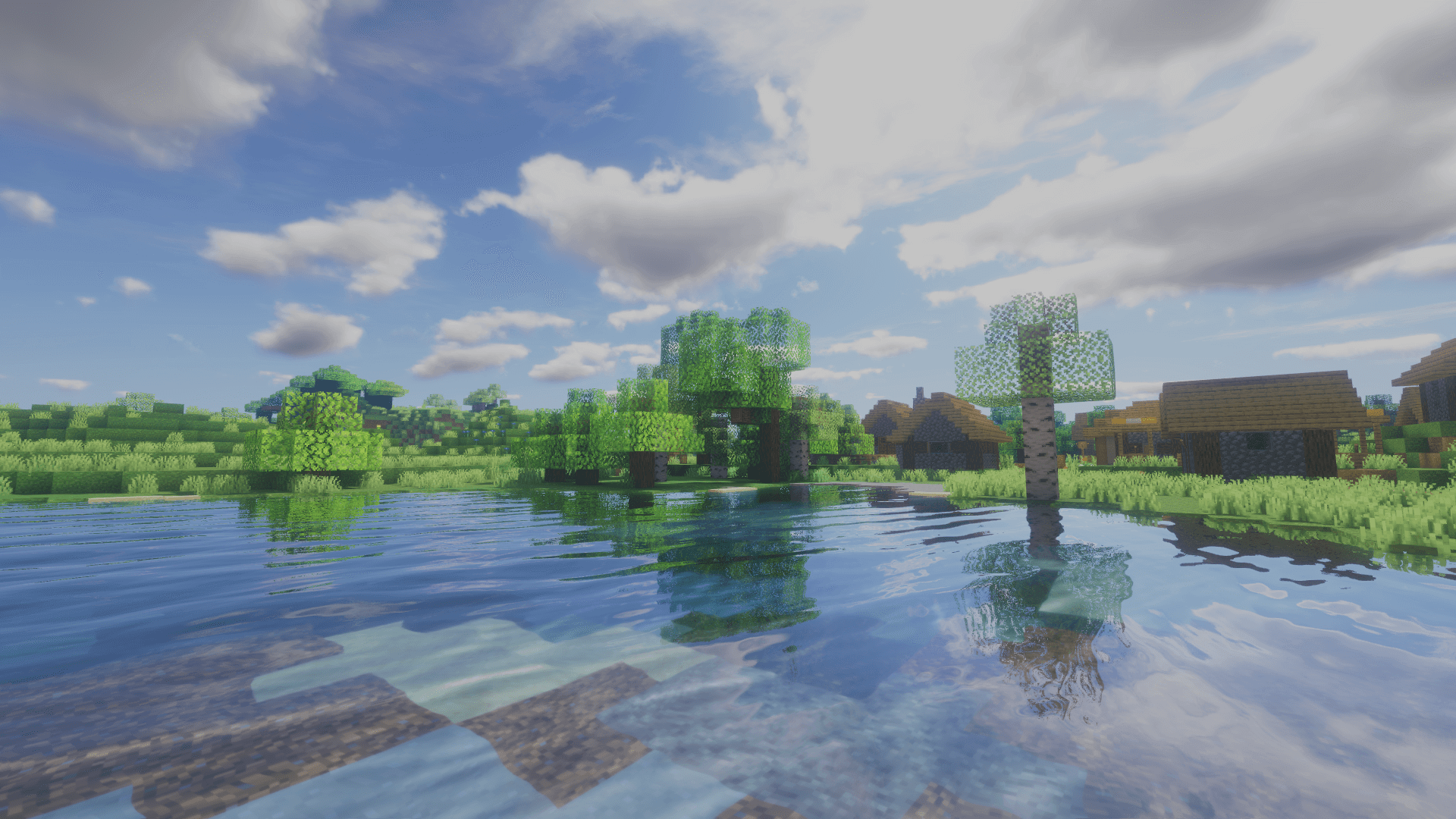 Beyond Belief Shaders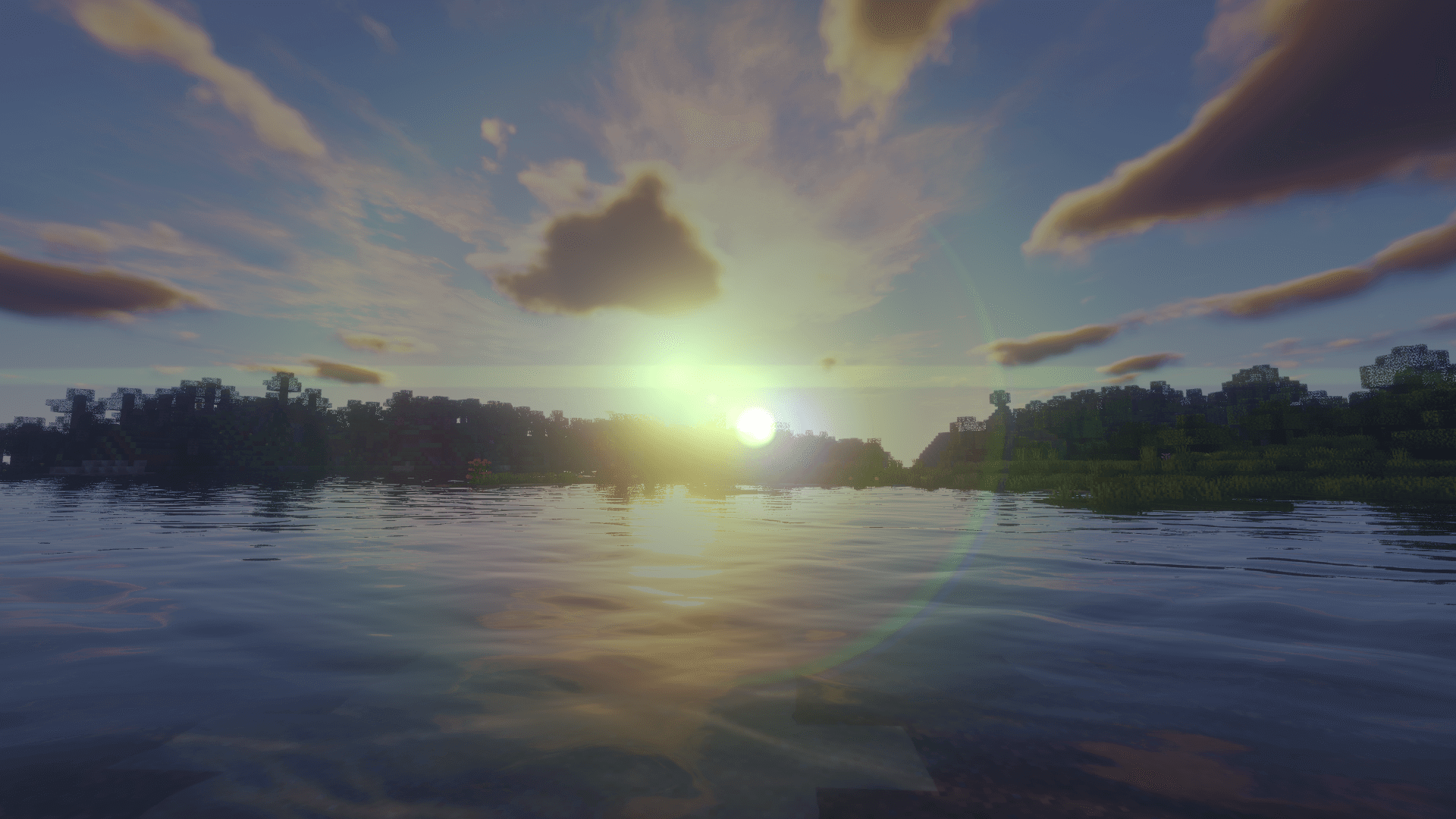 Beyond Belief Shaders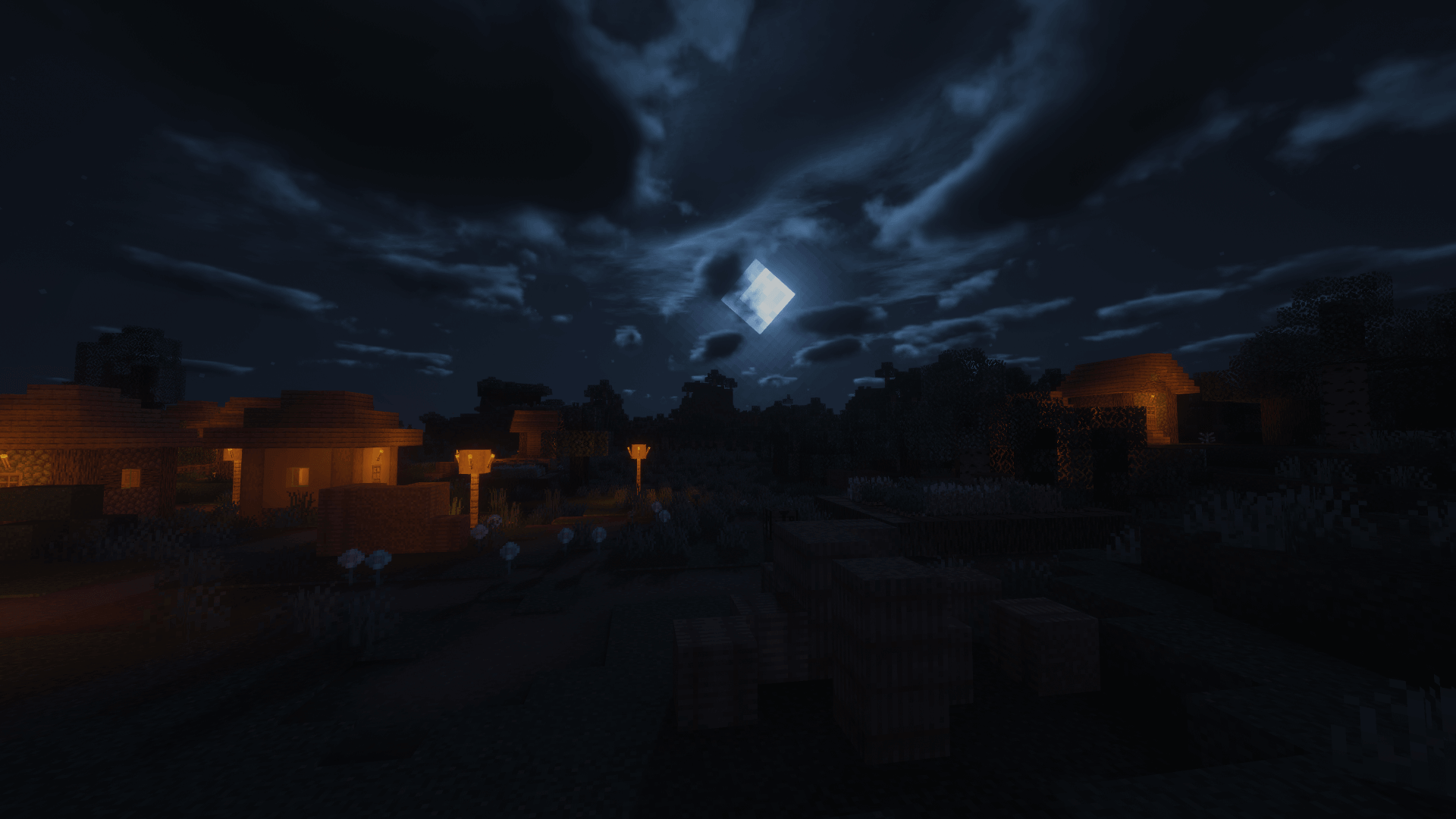 Beyond Belief Shaders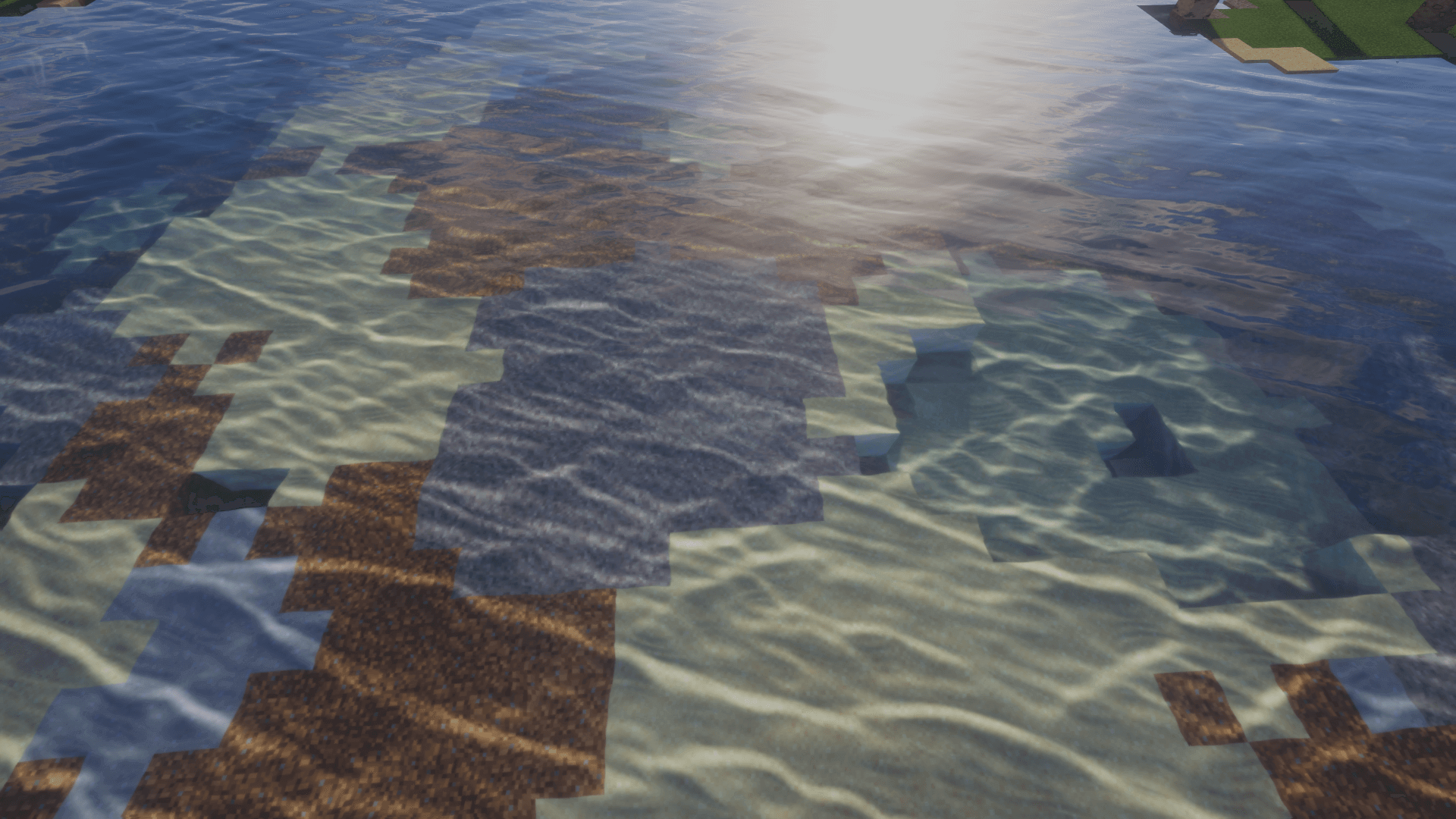 Beyond Belief Shaders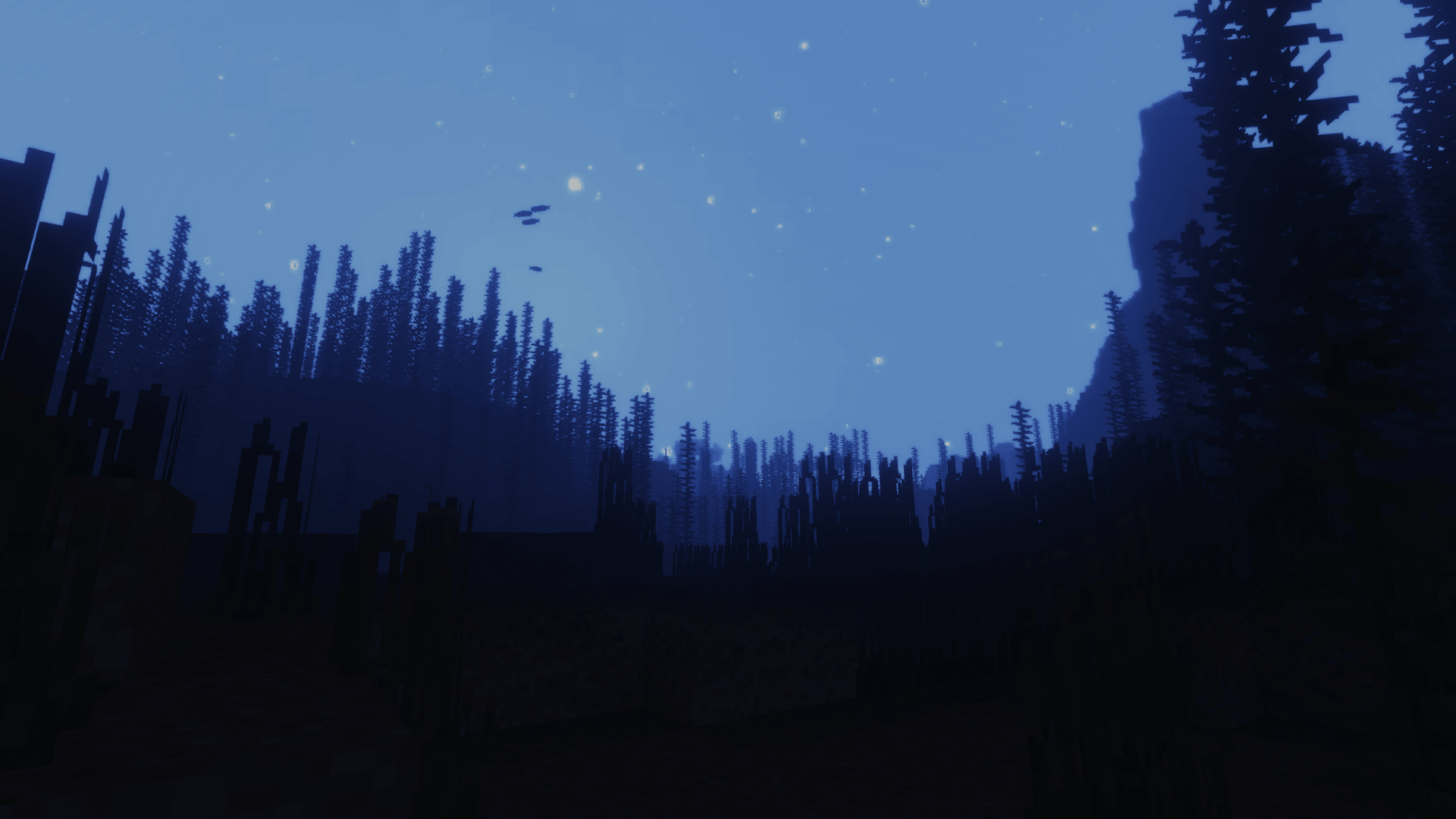 Beyond Belief Shaders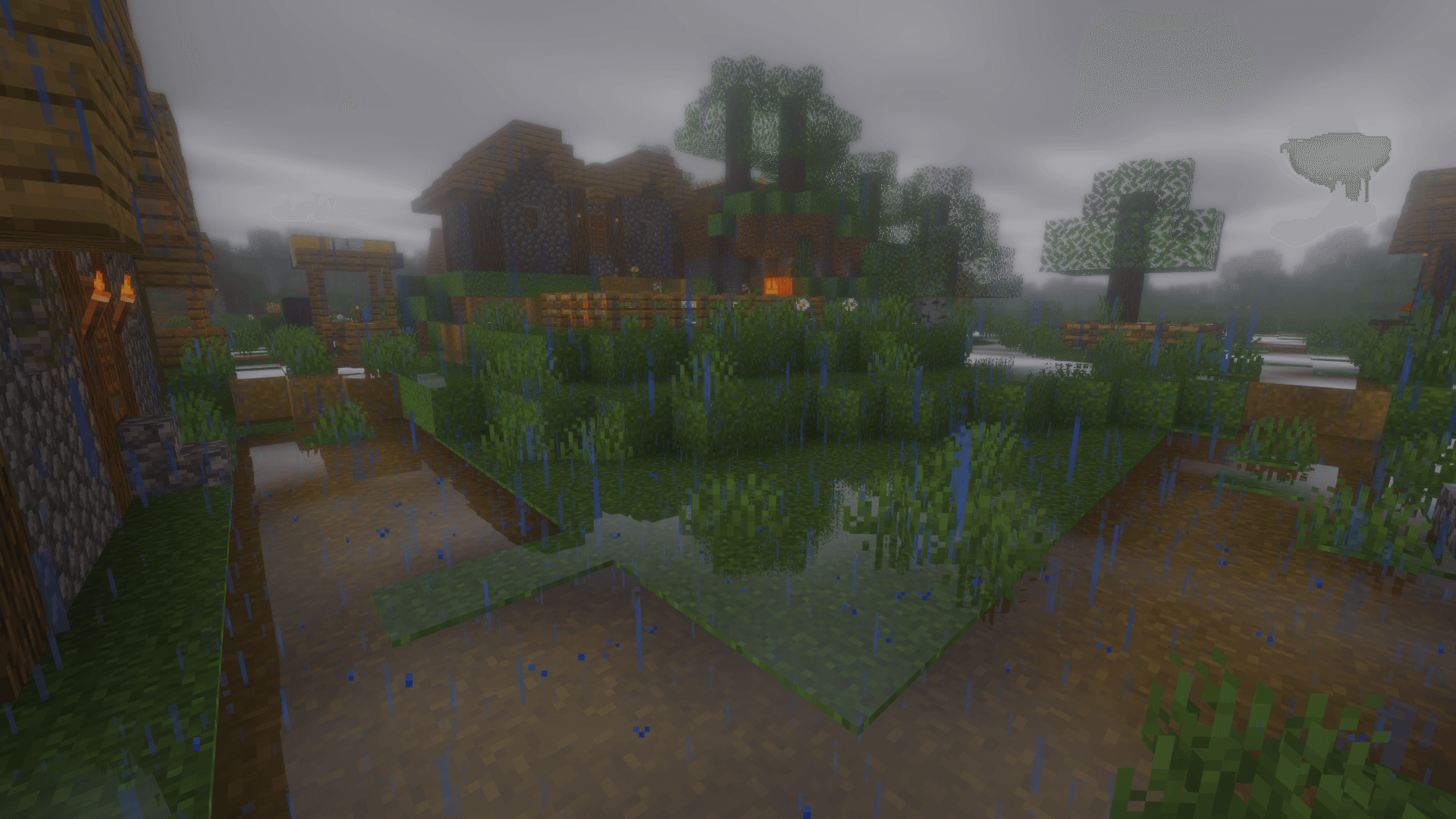 Beyond Belief Shaders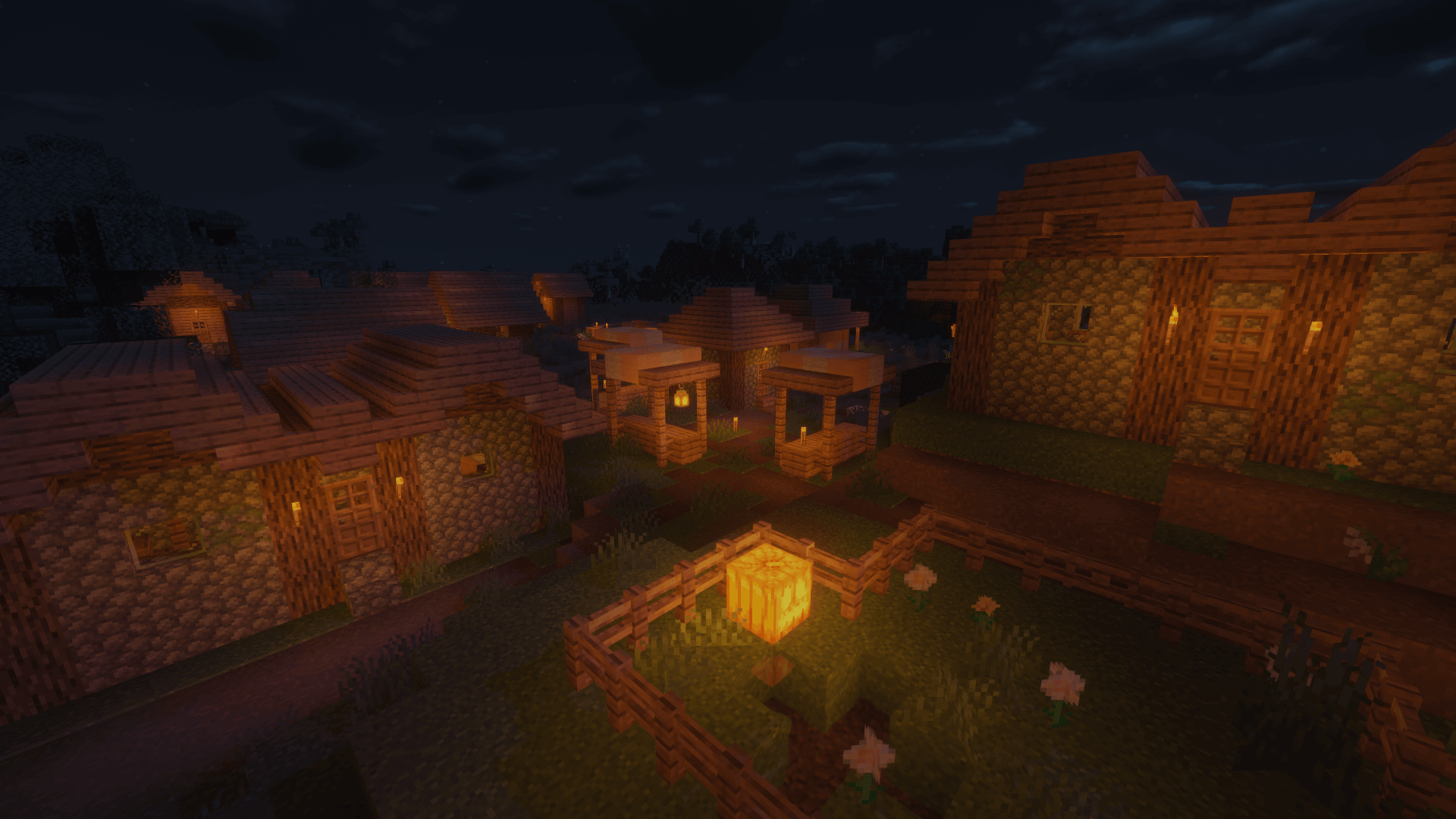 Beyond Belief Shaders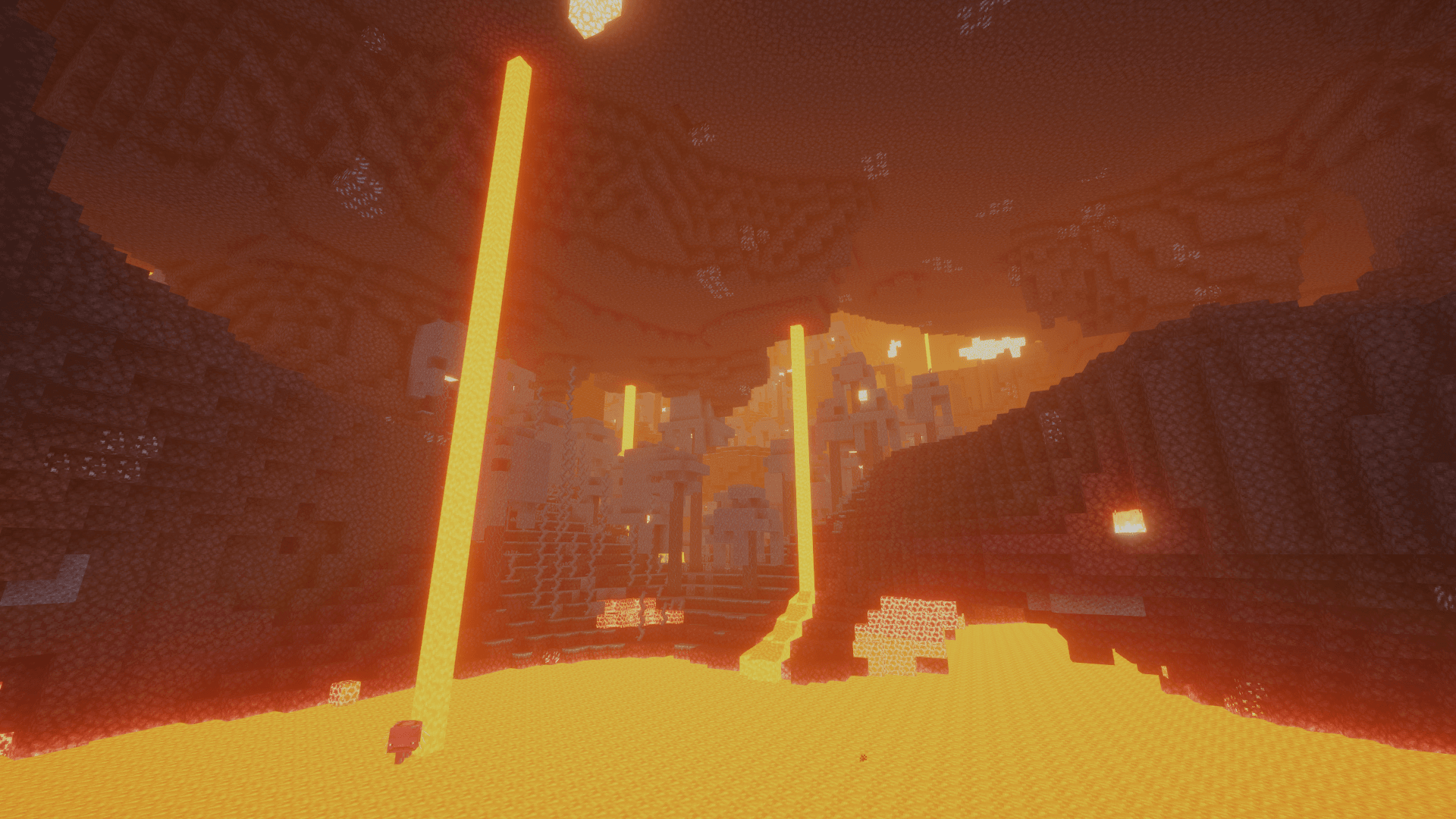 Beyond Belief Shaders
How To Install Beyond Belief Shaders
Supported Optifine
Recommend • 1.19.1—1.8.8
Support Forge / Vanilla
Extra features
Good performance
Supported Iris
Recommend • 1.19.1—1.16.2
Support Fabric / Quilt
Better performance, depend on your hardware
Optifine Installation Guide

Note

Your device must have Java installed to run the Forge and Optifine installers.

Quick Java Installation Guide

Download Java

Download the Java installer from the official website here.

How to install Beyond Belief Shaders with Optifine?

Download Optifine

Get the latest version of Optifine for your Minecraft version.
Download Optifine

Install Optifine

Run the Optifine installer and follow the on-screen instructions to complete the installation.

Download Beyond Belief Shaders

Go to the download section and get shaders zip file. Unzip the file if necessary, as some shader developers may bundle multiple shader versions in one zip file.

Open shaderpacks folder

Click on the "Shaders Folder" button to open the folder where shaders are stored, so you can add or remove shaders as desired.

Install Beyond Belief Shaders

Copy or move the downloaded Beyond Belief shaders zip file into the shaderpacks folder.

---

How to install Beyond Belief Shaders with Forge and Optifine?

Quick Installation Guide

Install Forge

Obtain the latest version of Forge that is compatible with your Minecraft version.
Download Minecraft Forge

Launch Minecraft

Start the Minecraft launcher and select the version of Minecraft you want to install Forge on. Run the game once by clicking on the "Play" button to create necessary files for Forge.

Install Forge Client

Double-click on the Forge installer jar file and choose "Install Client" in the window that appears.

Install Optifine

Download the Optifine jar file after Forge is installed. Move the Optifine jar file to the mods folder in the .minecraft directory.
Download Optifine

Launch Forge Profile

Launch Minecraft using the "Forge" profile, Optifine will be automatically loaded along with Forge.

Install Chocapic13's Shaders

Now the installation is the same as from the above Optifine instructions, just follow the steps starting from step 5.
Iris Installation Guide

Note

Your device must have Java installed to run the Iris installer.

Quick Java Installation Guide

Download Java

Download the Java installer from the official website here.

How to install Beyond Belief Shaders with Iris?

Download Iris Shaders

Find the latest version of the Iris Shaders installer and download it.
Download Iris Installer

Install Iris Shaders

Open the downloaded jar file, and choose the preferred game version and installation type.

⯈ Iris Install:
If you don't plan on using any other mods with Iris, choose this option.

⯈ Fabric Install:
Choose this option if you want to use Iris with Fabric and other mods. The Iris jar files will be copied to the mods folder within the .minecraft directory.

Start Installation

After selecting the game version and installation type, click the "Install" button to start the installation process.

Launch Minecraft

Start the Minecraft launcher and make sure you have the Iris profile selected.

Note

Select the Fabric profile if you opt for the Fabric installation type.

In-game Shader Menu

Open the Minecraft game and go to Options > Video Settings > Shader Packs to access the shaders menu.

Tip

To simplify the process, simply drag and drop the shader ZIP file directly into the Minecraft window, bypassing the next two steps.

Open shaderpacks folder

Click on the "Open Shader Pack Folder" button to access the folder where shaders are stored.
Known Bugs
It will not display the red effect from Random things blood moons and can cause the screen to go black at certain heights during the event.
Witchery mod werewolf mode messes with lens flare and haze.
Ignore the gbuffers_weather message. It does not affect anything.
📥 Beyond Belief Shaders — Download
Something You Should Know
Our links are only from the official developer, so you can be sure they are secure.
No modifications or edits are made to the files.
👨‍💻 Dakotah2468 is the creator of Beyond Belief Shaders
🔄 Update Logs
v1.2.2

Added:

Botania Support
Bewitchment Support
FutureMc Support
Fossils and Archeology Revival Support (not for all the plants yet. Just leaves and saplings)
Rats plants Support