Visible Ores Texture Pack
1.19.4 → 1.18.2
Visible Ores is a Minecraft texture pack that makes it easier to locate ores while mining, compatible with shaders.
Developer
👤Techy69
Category

💀

X-Ray

Resolutions
Progress Overall
Created
Nov 26, 2020
Updated
Jan 12, 2023
Stats
The Visible Ores texture pack makes the various ore textures in Minecraft much more visually appealing. Before getting into it, though, you need the most recent version of Optifine HD for this pack to work. OptiFabric, Sodium, and other loaders are missing crucial features Visible Ores needs to work, so you've been warned. The glowing, emissive textures are worth the hassle, though. Even coal ore will glow with a murky, muddy, inner light. But gems like diamonds and lapis lazuli look the best, easily brightening the surrounding area when you find them mining rock. They don't actually have a light radius, so make sure you're packing torches when you do your looting runs.
Visible Ores works with the latest version of Minecraft, with compatibility back to 1.15. That means it works with a great deal of shader packs and other mods, some of which haven't been updated in years. They don't work with Minecraft's latest release, but you can mix and match with a lot of dated mods. It's really a good thing, not a bad thing. Finding the perfect set of shaders will totally change your mining experience. BSL shaders are a good option if you don't want to try a bunch, but the maker of Visible Ores recommends Complementary Shaders specifically. They used that mod while putting this resource pack together, so for the best visuals, there's no contest.
At 16x resolution, the textures in Visible Ores are about twice as detailed as the standard, 8x textured you see in Minecraft. You should expect about twice the normal strain on your gaming system as it must do more work to render the better graphics. But if you're already running shaders without any trouble, Visible Ores won't give you any problems. Overall it's a decent pack that makes mining easier. Since you spend the majority of time building or mining and resource gathering, it makes a good bit of the game easier on the eyes. There are no major bugs to speak of either, so no reason not to try it.
Features
Let's take a look at what Visible Ores Texture Pack has to offer.
💡

Emissive Textures

Certain ore blocks, including Diamond, Redstone, and Gold, have Emissive Textures that emit a subtle glow in dark environments.

🧩

Connecting Textures

Many ore blocks in Visible Ores feature Connecting Textures, which seamlessly connect to adjacent blocks with the same texture.

⭐

Supported Blocks

Diamond, Emerald, Coal, Copper, Redstone, Lapis, Gold, Iron, Raw Ore Blocks, and Nether Ores.
Comparison
Using our comparison tool, you can easily compare the Visible Ores Texture Pack to Minecraft vanilla.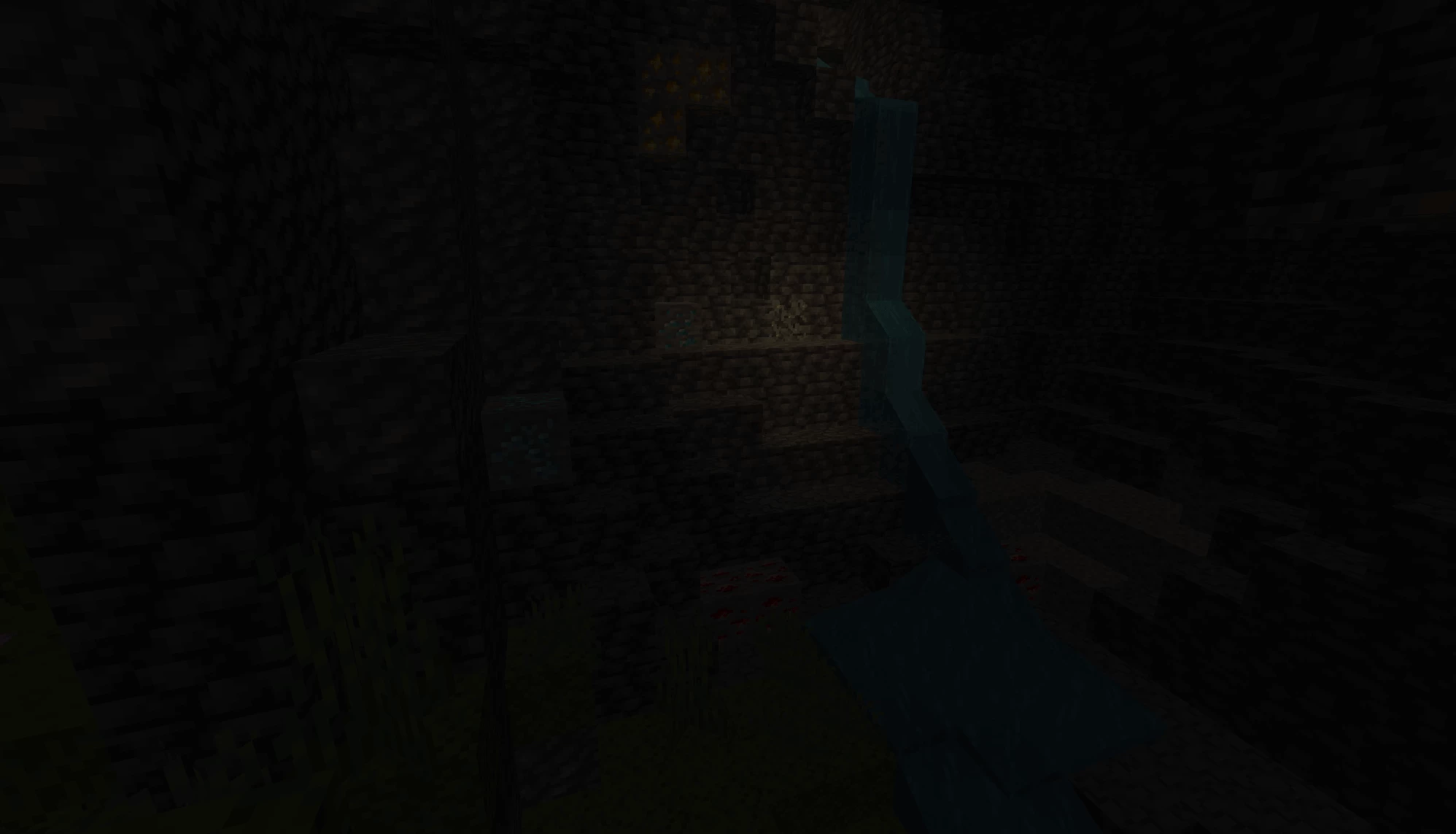 Vanilla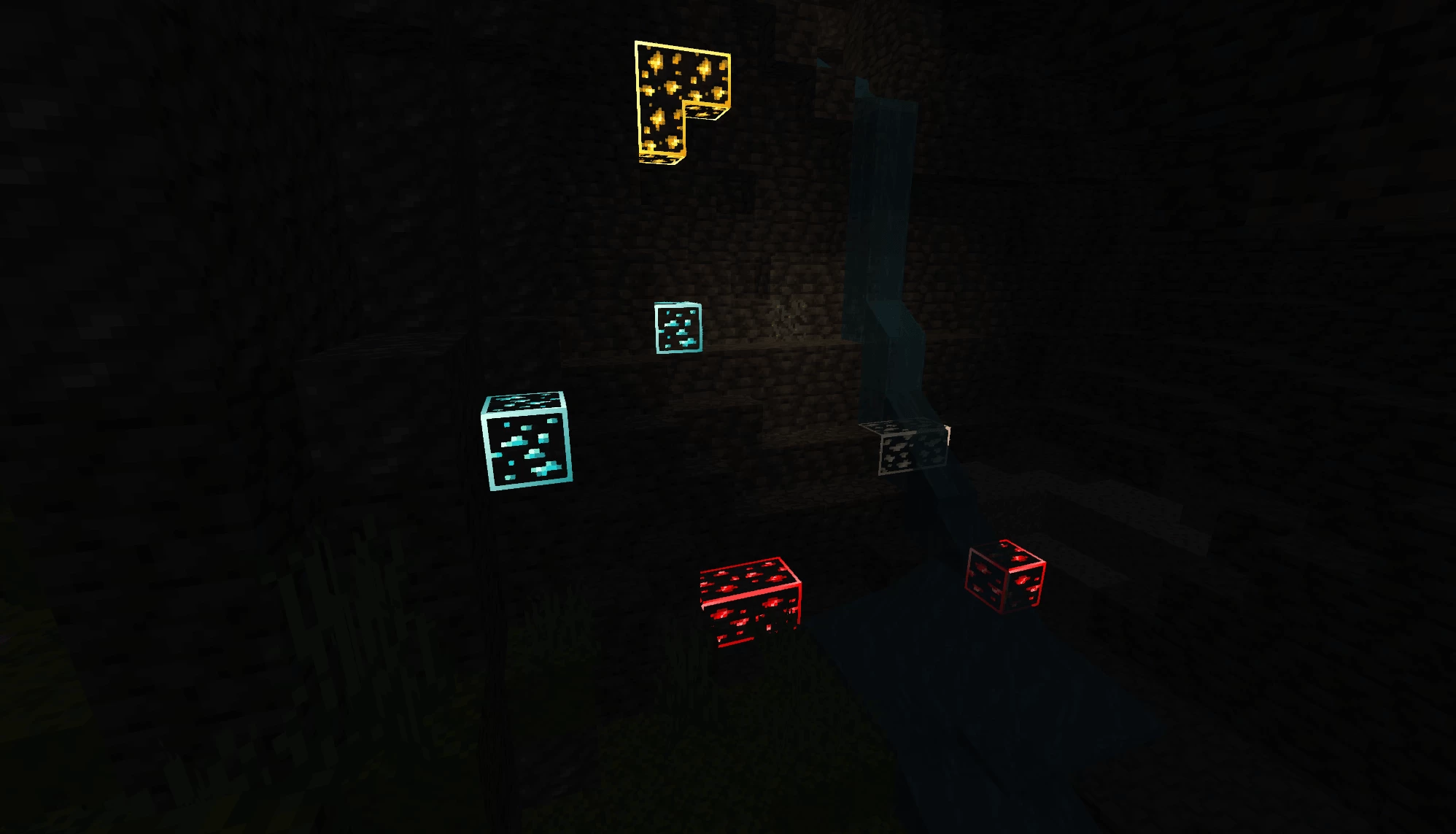 Visible Ores 16x
How To Install Visible Ores Texture Pack
Note
In order to take full advantage of Visible Ores, it is highly recommended to pre-install the Optifine Mod.
Download Visible Ores Texture Pack

Go to the download section and get the texture pack zip file.
If multiple versions are available, pick the version you like or that your computer can handle it.

Launch Minecraft

Start the Minecraft launcher and make sure you have the Optifine or your preferred profile selected.

Open resourcepacks folder

Click on the "Open Pack Folder" button to open the folder where packs are stored, so you can add or remove resource packs as desired.

Tip

To simplify the process, simply drag and drop the texture ZIP file directly into the Minecraft window, bypassing the next two steps.

Install Visible Ores Texture Pack

Copy or move the downloaded texture zip file into the resourcepacks folder.
📥 Visible Ores Texture Pack — Download
Something You Should Know
Our links are only from the official developer, so you can be sure they are secure.
No modifications or edits are made to the files.
👨‍💻 Techy69 is the creator of Visible Ores Texture Pack
🔄 Update Logs
v2.8

Gave gilded blackstone emissive properties and connecting textures.