Yuushya Texture Pack
1.19.4 → 1.18.2
Yuushya texture pack enhances visuals with 60 custom item texture decorations, catalogs for flower pots.
Environment
Font
GUI
Items
Terrain
Developer
👤coco_fish
Category

📸

Realistic

Resolutions
Progress Overall
Created
Jul 28, 2021
Updated
Feb 11, 2023
Stats
The Yuushya texture pack adds many new decorative objects to Minecraft. While it doesn't do much to modify the world, it does allow you to create some 60 different objects, using slime blocks and an anvil. Place the block in the anvil, input a specific name before forging, and it won't be a slime block that comes out on the other end. Paintings, pictures, and other art that's great for dressing up your base, can all be made this way. Just stick the final item on an item frame, and you can hang it up anywhere you could hang something normally. With a standard 16x resolution, Yuushya won't slow down your game or give you lag problems either. If Minecraft runs well for you now, this resource pack is essentially a direct upgrade over the standard visuals.
Yuushya is still getting regular updates, too – the most recent version, compatible with Minecraft 1.19, released in February of 2023, is very recent at the time of writing this review. The special CIT and CTM textures that allow you to put new art everywhere mean you will need Optifine to get the most out of Yuushya. Without it, you'll be missing out on most of what this resource pack has to offer. For much of this, you'll need a flower pot and an iron ingot. Holding a pot in your left hand, you get a catalogue of different plants and the names to use when forging at your anvil. The same thing goes for iron ingots, held in your right hand, while perusing the list of new objects that can be plastered onto item frames. All the information you need to make what you want can be obtained in-game, without tabbing between Minecraft and a browser, by using these two objects. It's actually a pretty nice setup, very convenient, and easy to use. The only issue is finding slime blocks to craft with in the first place.
Besides the art objects and flower pots, Yuushya does a few things to beautify your world. Naturally occurring flowers like the ones you find in fields, all have updated textures, still the 16x resolution, but updated. Some blocks are also changed, though many have the standard look. Icons for carried items are all updated, so at least things will look fresh and new while you're sitting in your storage or digging around in your inventory. Yuushya is a good, easy-to-use resource pack if you want to make your Minecraft world a prettier place.
Comparison
Using our comparison tool, you can easily compare the Yuushya Texture Pack to Minecraft vanilla.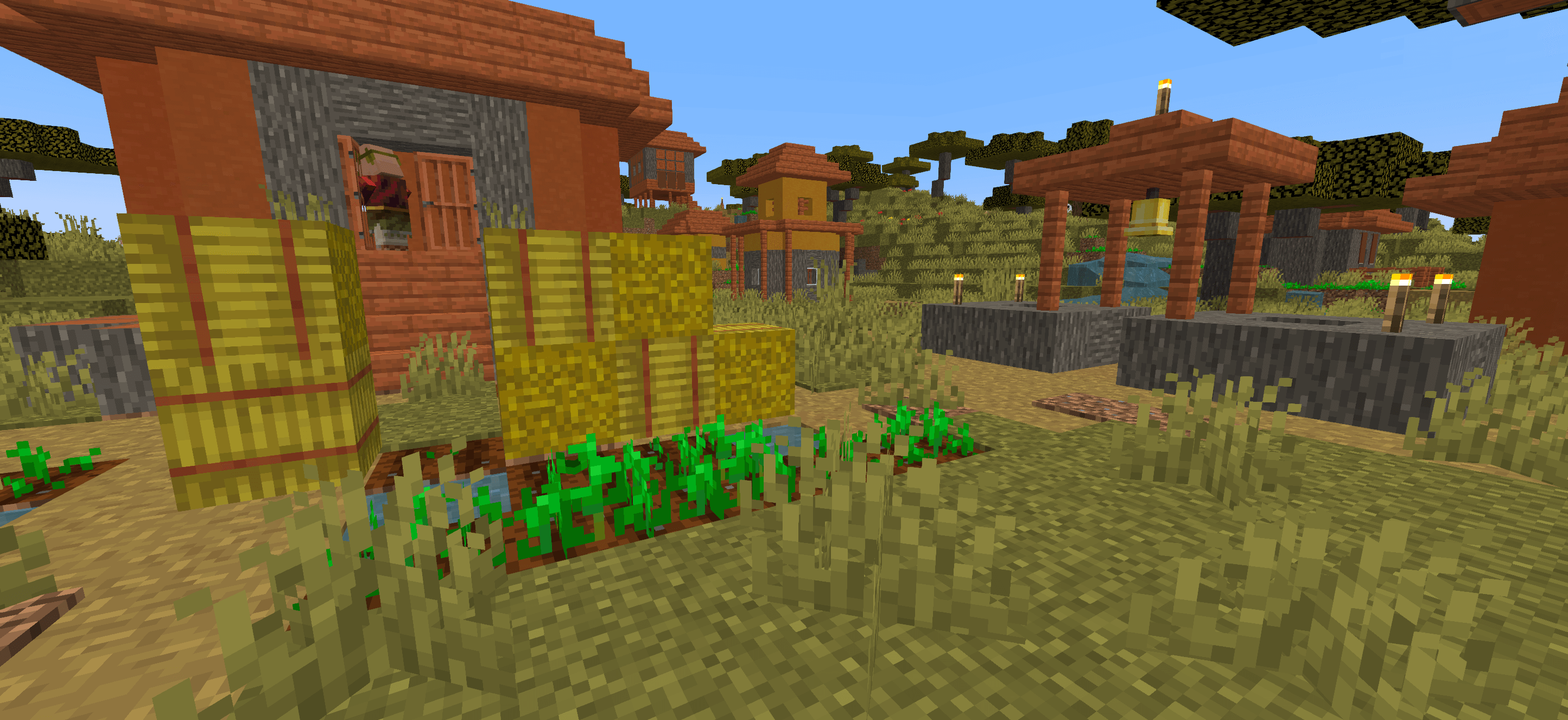 Vanilla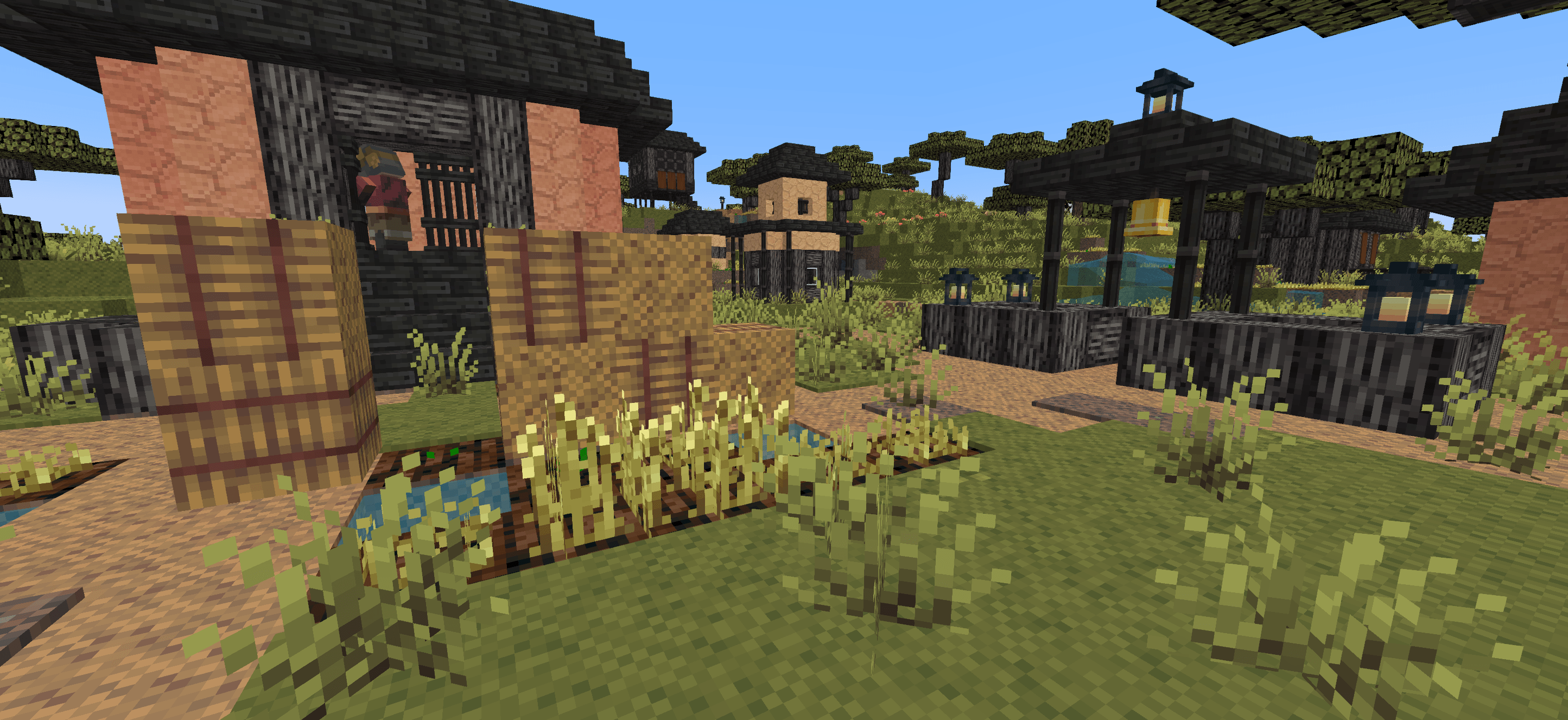 Yuushya 16x
How To Install Yuushya Texture Pack
Note
In order to take full advantage of Yuushya, it is highly recommended to pre-install the Optifine Mod.
Download Yuushya Texture Pack

Go to the download section and get the texture pack zip file.
If multiple versions are available, pick the version you like or that your computer can handle it.

Launch Minecraft

Start the Minecraft launcher and make sure you have the Optifine or your preferred profile selected.

Open resourcepacks folder

Click on the "Open Pack Folder" button to open the folder where packs are stored, so you can add or remove resource packs as desired.

Tip

To simplify the process, simply drag and drop the texture ZIP file directly into the Minecraft window, bypassing the next two steps.

Install Yuushya Texture Pack

Copy or move the downloaded texture zip file into the resourcepacks folder.
Required Settings
To use CIT (Custom Item Textures), ensure Custom Items and Connected Textures are turned on.
Custom Items: ON in Options > Video Settings > Quality
Connected Textures: Fancy/Fast in Options > Video Settings > Quality
How to use CIT (Custom Item Textures)
CIT requires Optifine to work properly.
When holding an iron nugget, the CIT catalog will appear. When holding a flower pot, the flower pot catalog will appear in your offhand.
The Yuushya pack contains 60 CIT decorations, which can be accessed by renaming a slime block to a specific number and placing it in an item frame.
To find the decoration numbers, refer to the in-game catalog or view the screenshots provided below.
📥 Yuushya Texture Pack — Download
Something You Should Know
Our links are only from the official developer, so you can be sure they are secure.
No modifications or edits are made to the files.
👨‍💻 coco_fish is the creator of Yuushya Texture Pack
🔄 Update Logs
v0.16.3

Add compatibility for Minecraft 1.19.x or above
Texture changes for Iron door, Mangrove door, and Scaffolding