Reimagined Texture Pack
1.19.4 → 1.18.2
Reimagined adds animated blocks, immersive items, varied mobs, and unique textures.
Armor
Art
Audio
Blocks
Environment
Equipment
Font
GUI
Items
Misc
Mobs
Models
Mod Support
Particles
Terrain
Developer
👤Reijvi
Category

🧱

Default

Resolutions
Progress Overall
Created
Apr 30, 2021
Updated
Apr 1, 2023
Stats
At a low 16x resolution, the Reimagined texture pack doesn't seem like anything special at first glance. Dig a little deeper and you'll see it is new, only about a few years old, and already a huge package of custom models and animations for Minecraft blocks and objects. The end goal is to give Minecraft the variety it desperately needs, with dozens or even hundreds of textures for mobs, blocks, and items. New animations for everything included that moves, like monsters, torches, liquids, and more, is also part of the plan. That's a pretty tall order, but the work done so far is impressive, so Reimagined is worth investigating further.
The new animations for Reimagined aren't just for items in the world, either. Carried buckets of water, lava, and milk already have new animations where the liquid sloshes or ripples in the bucket, and the lava occasionally throws off sparks. This is a huge case for quantity over quality, as none of the textures look as good as something from, say, a 512x HD resource pack. You get so much new and varied content, though, the game ends up looking much different anyhow. Since that's the goal for most people using texture packs, Reimagined sticks out as a great option. If you're like the author and you like the classic look of Minecraft but wish it wasn't so bland, this pack might just be perfect for you.
Besides reworking existing content, Reimagined also patches up many small holes in Minecraft left over the years. One good example is how normally different objects made of the same material, diamonds, for instance, can have different color maps and palettes. They end up not looking the same, like they should. Reimagined fixes that nasty issue and manages to make Minecraft look more realistic in other small ways that may go unnoticed at first. The GUI wasn't skipped either; Reimagined makes your recipe book look like the inside of an actual book, and sharpens some edges around windows and menus to make everything look better defined.
Features
Let's take a look at what Reimagined Texture Pack has to offer.
🌿

Wilder Crops

Adds more variety and randomness to crop growth for a more natural feel.

🔥

Animated Torches

Adds realistic flickering animation to torches for added immersion.

🏭

Animated Blocks

Brings more life to Minecraft with dozens of animated blocks and items.

🧱

Connected Textures

Seamlessly connects textures of similar blocks for a more cohesive look and feel.

🗡️

Immersive Items

Retextures and redesigns various items to be more realistic and unique.

🍂

Visual Leaf Decay

Leaves decay more realistically, visually and over time.

⛏️

Ore Variation

Adds more variety and randomness to ore generation for a more interesting mining experience.

🐾

Mob Variations

Hundreds of randomized mob and block variants for a more diverse and lively world.

🎨

More Unique Textures

Retouched and updated textures for more visual consistency and detail.
Comparison
Using our comparison tool, you can easily compare the Reimagined Texture Pack to Minecraft vanilla.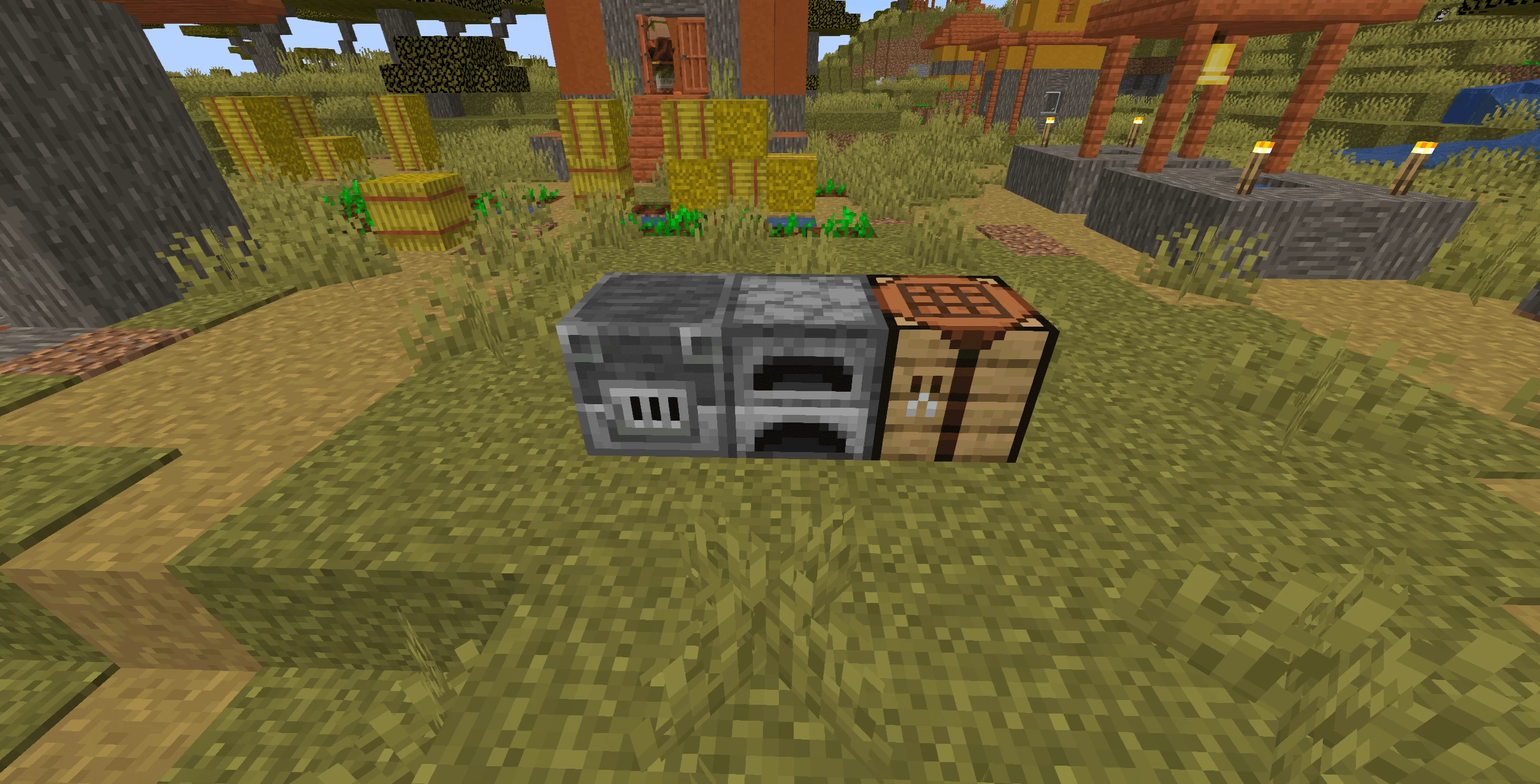 Vanilla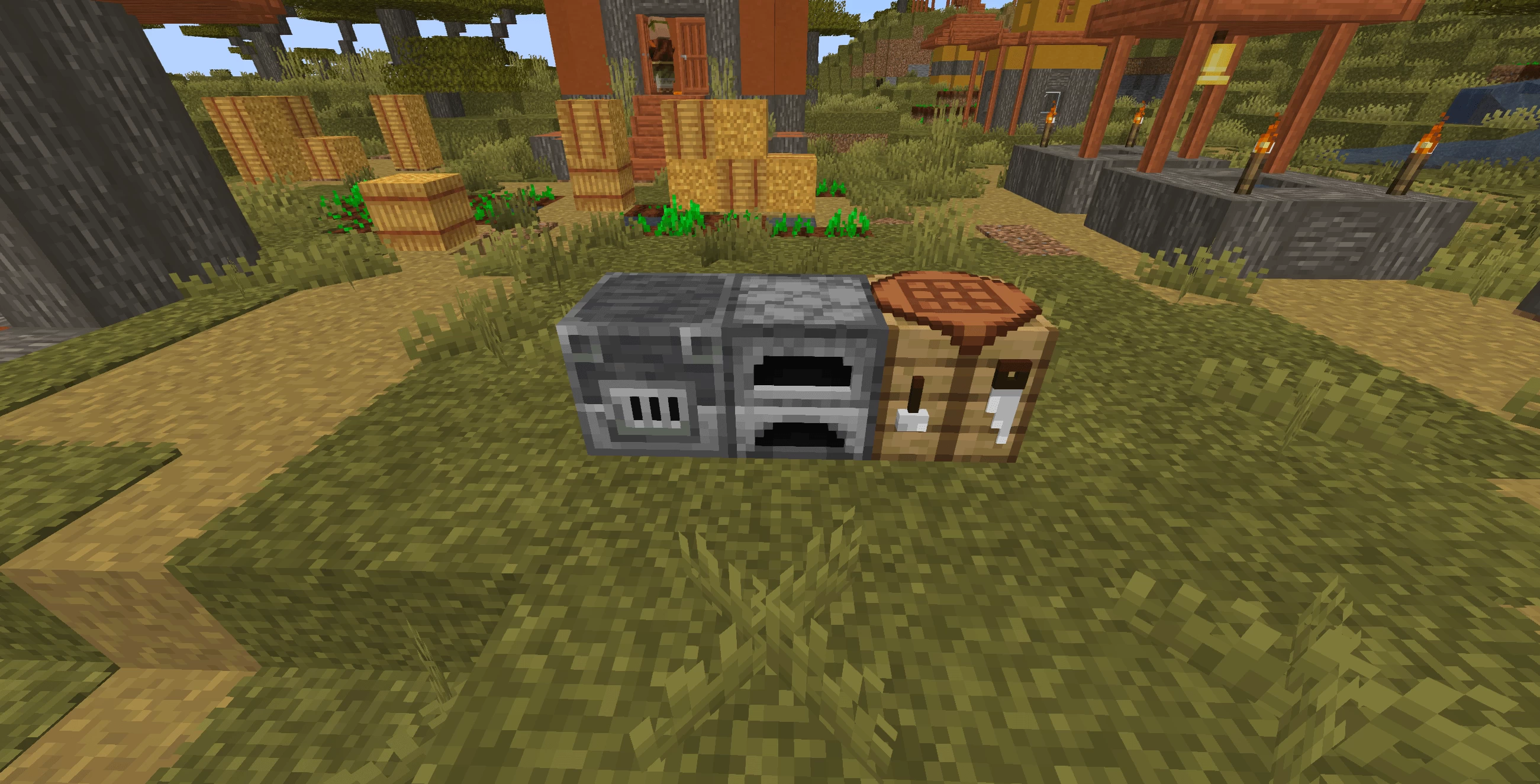 Reimagined 16x
How To Install Reimagined Texture Pack
Note
In order to take full advantage of Reimagined, it is highly recommended to pre-install the Optifine Mod.
Download Reimagined Texture Pack

Go to the download section and get the texture pack zip file.
If multiple versions are available, pick the version you like or that your computer can handle it.

Launch Minecraft

Start the Minecraft launcher and make sure you have the Optifine or your preferred profile selected.

Open resourcepacks folder

Click on the "Open Pack Folder" button to open the folder where packs are stored, so you can add or remove resource packs as desired.

Tip

To simplify the process, simply drag and drop the texture ZIP file directly into the Minecraft window, bypassing the next two steps.

Install Reimagined Texture Pack

Copy or move the downloaded texture zip file into the resourcepacks folder.
📥 Reimagined Texture Pack — Download
Something You Should Know
Our links are only from the official developer, so you can be sure they are secure.
No modifications or edits are made to the files.
👨‍💻 Reijvi is the creator of Reimagined Texture Pack
🔄 Update Logs
v1.40

Added:

Overhauled the log CTM and updated the log textures
Reimagined the tools, diamond, emerald, and boat/chest boat with new textures and animations
Custom bottom texture for the hopper block
Wave shader for the nether portal
Updated anvil and smithing GUI
Variants for planks

Fixed:

Offset frame in torch fire animation
Stone brick slab alignment issue with texture
Swords placed in invisible item frames inside blocks
Optifine colormap not working on 1.19.4
Background shader compatibility issue with 1.19.4
Chest model knob floating in front of chest in 1.19.4
Loading screen huge white border issue
Removed rotating item shader to fix removed item glint

Tweaked:

Nametag now has a more prominent iron outline

Reimagined:

Raw beef and steak item texture.