Steven's Traditional Texture Pack
1.19.4 → 1.18.2
Steven's Traditional is a 64x64 resource pack for Minecraft, adding detail while staying close to Default.
Armor
Art
Blocks
Environment
Equipment
Font
GUI
Items
Misc
Mobs
Models
Particles
Terrain
Developer
👤5teven
Category

🧱

Default

Resolutions
Progress Overall
Created
Dec 18, 2019
Updated
Jul 17, 2022
Stats
Steven's Traditional texture pack is one of many with a commitment to the vanilla textures that are normal in Minecraft. Rather than changing things up drastically, Steven's pack dresses up most of the standard textures, giving them more definition, sharpness, and, overall, better graphics. This does boost the resolution up to 64x, which is the middle of the road in terms of Minecraft textures. It shouldn't be too demanding, not compared to some of the massive HD resource packs. Even the author compares it to the Faithful pack at 32x, which does pretty much the same thing, enhancing standard textures.
Steven's Traditional resource pack works with Minecraft 1.19 and an update is planned for the newest version of Minecraft when it comes out of beta. The graphics are unique, but Steven's pack doesn't add a ton of new content like custom mobs so, it's easy to just plug this into your resource packs folder, flip a switch in Minecraft and have it installed and running without hassle. There is a nice customizer for making changes to blocks on the fly, and you don't even need Optifine to use it, but if you want the absolute best experience with support for connected textures, then you'll need Optifine. This can be simple or complicated, depending on how many changes you want to make to your world's visuals.
Some, specific blocks have an intense level of detail, like specially-made snowy podzol blocks that allow for a wider variety of textures. Instead of everything in colder biomes having the same, snowed-over sides, there are different block faces for just about everything. Upgrading your gear is more satisfying too, since iron and diamond tools have rusted edges and gleaming, glittering qualities. They're not just recolors of the same, single pickaxe or sword texture going from wood to better equipment. Custom icons are in place for probably 95% of items you can carry around with you in your inventory as well. Steven's Traditional resource pack is like an upgrade for Minecraft's basic graphics, just improving in every way on what comes standard.
Features
Let's take a look at what Steven's Traditional Texture Pack has to offer.
🎨

High-Resolution Textures

With a 64x64 canvas, Steven's Traditional adds four times the detail of the default resource pack, making Minecraft look even more beautiful and immersive.

🌳

Improved Log Textures

All logs and stripped logs have been given a personal touch to add more visual interest to trees and wooden structures.

🍇

Enhanced Vine Textures

Vines now have more realistic and detailed textures that add depth and dimension to jungle and forest biomes.

💎

Diamond Block Tiling Fix

The tiling issue on the diamond block has been fixed, making it look more polished and seamless.

📜

Improved Sign Textures

All signs have been enhanced, making them look more like actual signs with a more three-dimensional appearance.

🚀

Iris Mod Integration

The Iris Shaders mod interface icons have been included, making it easier to use this popular mod in Minecraft.

📢

Toasts and Report Menu Improvements

The report menu elements have been redesigned, and new toasts and toast icons have been added to improve the user interface and overall experience.
Comparison
Using our comparison tool, you can easily compare the Steven's Traditional Texture Pack to Minecraft vanilla.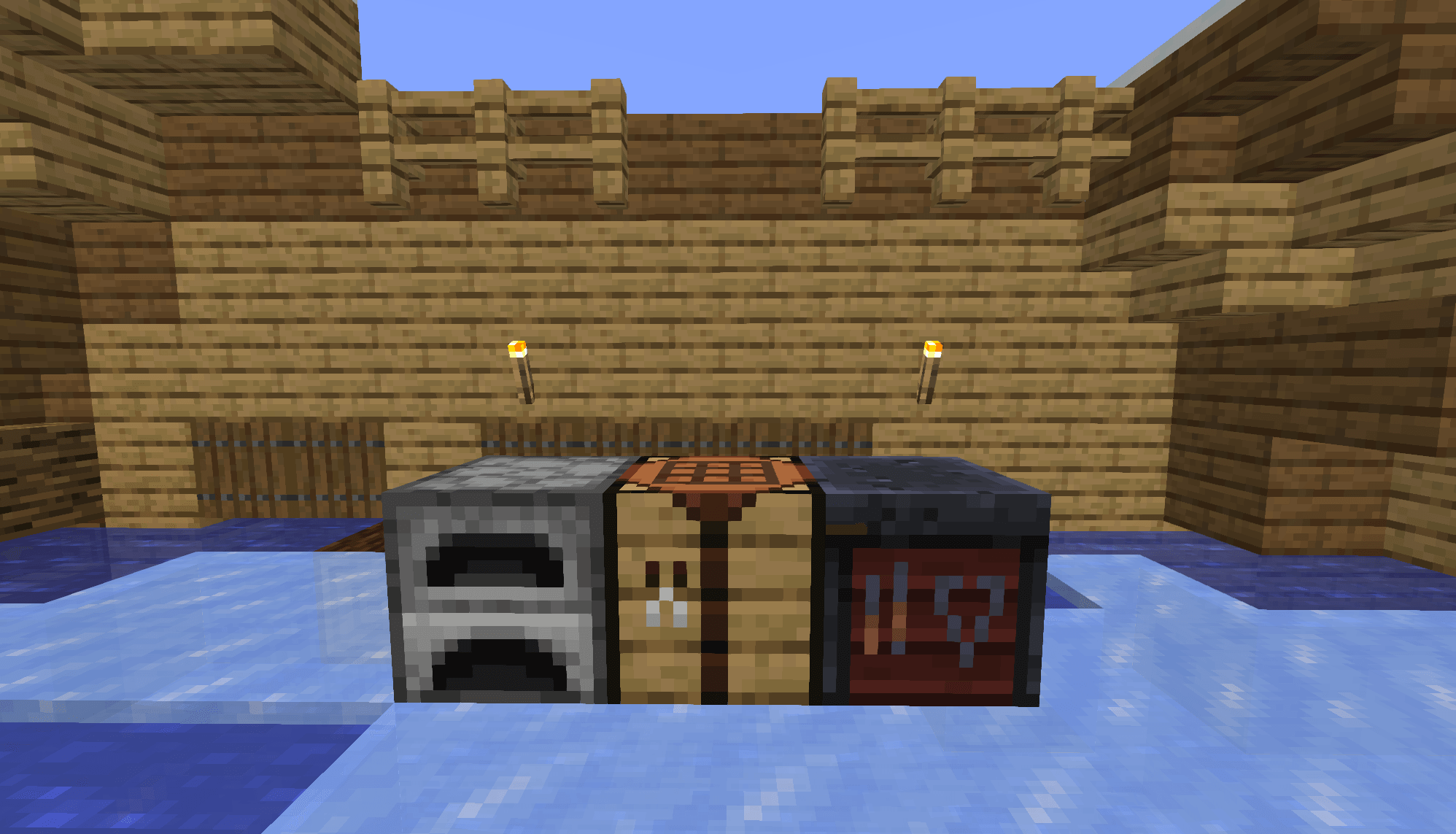 Vanilla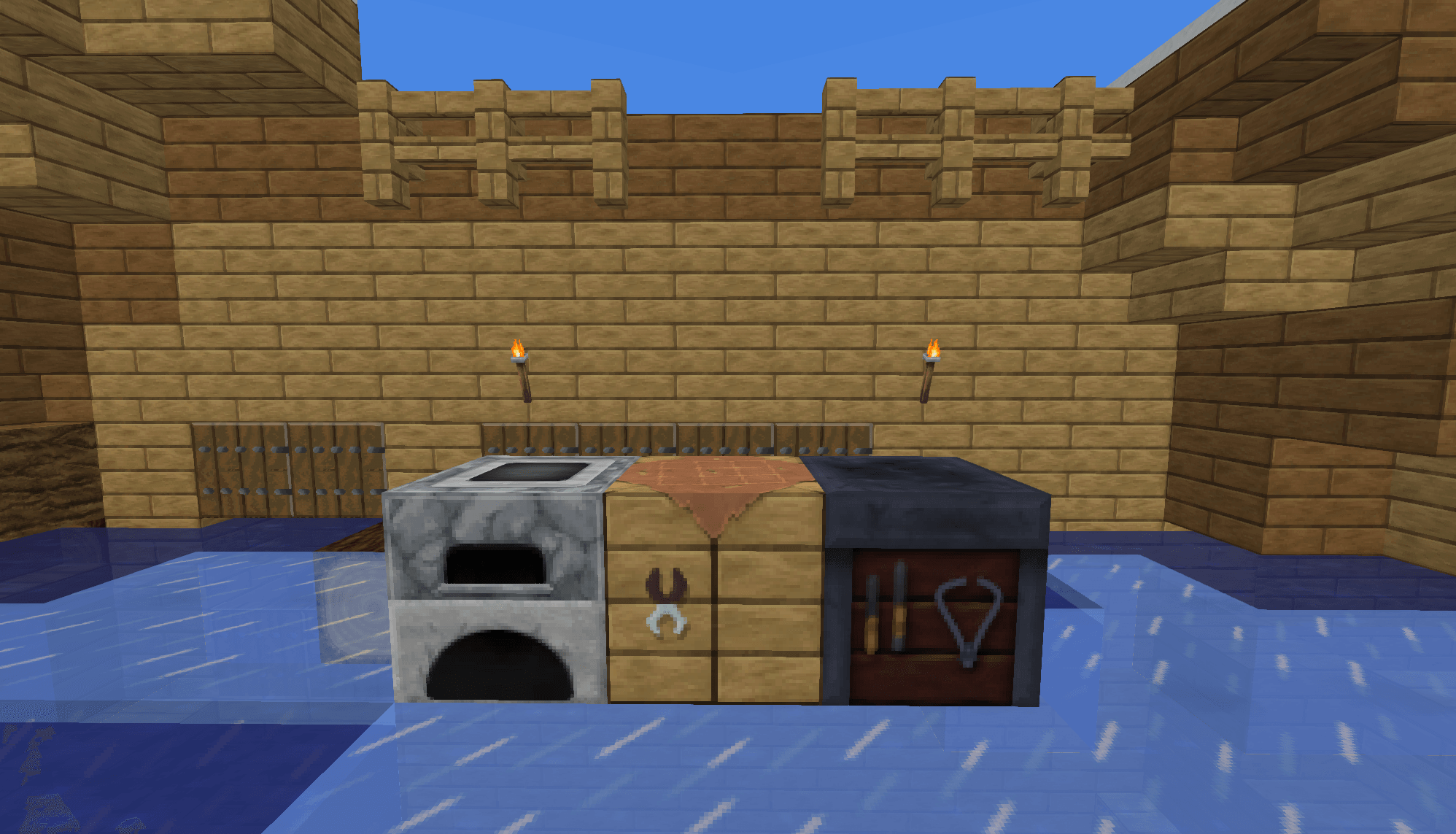 Steven's Traditional 64x
How To Install Steven's Traditional Texture Pack
Note
In order to take full advantage of Steven's Traditional, it is highly recommended to pre-install the Optifine Mod.
Download Steven's Traditional Texture Pack

Go to the download section and get the texture pack zip file.
If multiple versions are available, pick the version you like or that your computer can handle it.

Launch Minecraft

Start the Minecraft launcher and make sure you have the Optifine or your preferred profile selected.

Open resourcepacks folder

Click on the "Open Pack Folder" button to open the folder where packs are stored, so you can add or remove resource packs as desired.

Tip

To simplify the process, simply drag and drop the texture ZIP file directly into the Minecraft window, bypassing the next two steps.

Install Steven's Traditional Texture Pack

Copy or move the downloaded texture zip file into the resourcepacks folder.
📥 Steven's Traditional Texture Pack — Download
Something You Should Know
Our links are only from the official developer, so you can be sure they are secure.
No modifications or edits are made to the files.
👨‍💻 5teven is the creator of Steven's Traditional Texture Pack
🔄 Update Logs
v1.19_1

Added:

Fletching Table
ALL Logs
ALL Stripped Logs
Vine
Diamond Block
Report menu elements
IRIS mod interface icons
Social Interactions menu
Toasts & Toast icons
ALL Signs

Fixed:

Tiling issue on Diamond Block
Tiling issues on Logs
Attack indicator

Extra notes:

Rest in peace Alex alias Technoblade (1999-2022)