SORA Shaders
1.19.4 → 1.18.2
Experience breathtaking graphics with efficient optimization for smooth performance on mid-tier graphics cards.
Fans of our site might have seen our previous review of one of the most famous shader packs, ProjectLUMA. SORA Shaders is a new shader pack inspired directly by ProjectLUMA. As expressed by the developers, they have taken many popular elements and tweaked them for further performance upgrades. Additionally, they have added some new features and ideas to further improve the shader pack's popularity. There were undoubtedly some shortcomings in the reference pack, and the developers' goal was to improve on those flaws and create one of the most perfect shader packs. The end goal of SORA Shaders is to provide many different types of Minecraft gamers with a shader pack that compliments their gameplay style.
This is a more subtle shader pack. It does not use over-the-top visual adjustments to give the game a "movie-like" atmosphere but gives slight visual boosts to improve your immersion into the game world. Many gamers know Minecraft to be one of the most simplistic gaming experiences, main thanks to its minimal 8-bit design. With a shader pack such as SORA Shaders, you will find that a boost to the world lighting, shadows, and graphics performance makes for a remarkable upgrade to the game. Minor adjustments to simple game details combine to immerse you into the adventure and thrill of surviving and building inside your own Minecraft world. Combining all the improved visuals will set your game in an ultra-high visual mode where you can fully enjoy the artistry and feeling of gaming within Minecraft.
Along with some lighting, visual upgrades, and new elements, one of the most significant changes is to the water within the game world. They have included a new texture for the water to give it a more natural feeling. The crystal clear waters allow you to really feel like you are in a more realistic game world. Many gamers asked for new water shaders; others prefer the blue ocean's default visuals. Regardless of which one you choose, it is worth giving the new water visual enhancement within SORA Shaders a shot.
Gamers need to keep in mind that to play and use SORA Shaders, you must have Iris Shaders or Optifine to load up the shaders properly. After installing the shader loader, you can use SORA Shaders seamlessly within your Minecraft world.
SORA compatible versions:
1.19.4
1.19.3
1.19.2
1.19.1
1.19
1.18.2
1.18.1
1.18
1.17.1
1.17
1.16.5
1.16.4
1.16.3
1.16.2
1.16.1
1.16
1.15.2
1.15.1
1.15
1.14.4
1.14.3
1.14.2
1.14.1
1.14
1.13.2
1.13.1
1.13
1.12.2
1.12.1
1.12
SORA Shaders – Color Profiles

Note
How to Customize Color in Sora Shaders for Minecraft
Navigate to Options > Video Settings > Shaders > Shader Options.
Select the "Color Profile" option.
Choose from the many new color profiles available to find the perfect look for your game.
If you're unsatisfied with the default color, don't give up on the shader just yet!
Try adjusting the color profile first.
Go to your shaderpacks folder in the .minecraft directory.
Unzip Sora_Shaders_1.142.zip
To match your chosen color style with the skybox, navigate to the Sora_Shaders_1.142 folder, then go to shaders > textures.
Rename the alternative skyboxes textures to "skyboxes.png".
The alternative skyboxes are named according to their color style (e.g. skyboxesCHERRYPINK).
Available Skyboxes

skyboxesCHERRYPINK: Apply for Cherry & Pink
skyboxesFIREWATCH: Apply for Firewatch
skyboxesGMODCARY: Apply for GMod & Cary
skyboxesGTAVAPUWARTHUNDER: Apply for GTA5, VAPU & Warthunder
skyboxesRENDER: Apply for Render
To keep already made settings, rename Sora_Shaders_1.142.zip.txt to Sora_Shaders_1.142.txt, so your settings will be transferred.
Also, select Sora_Shaders_1.142 inside of Sora_Shaders_1.142.zip in the Shaders list in-game.
Features
Over 34 new features are available in SORA Shaders to enhance your gaming experience.
📊 Performance Impacts
Decrease in performance can vary from device to device, driver version, and many other factors, you should test yourself on your machine for the best result.
None

No performance decreases

Small

~5%

Medium

~10%

High

~25%

Extreme

+50%
---
There are 4 profiles pre-built into SORA Shaders to adjust the level of intensity of these effects.
| Profiles | Cinematic | Ultra | Medium | Lite |
| --- | --- | --- | --- | --- |
| Ambient Occlusion | ✅ | ✅ | ❌ | ❌ |
| Chromatic Aberration | ✅ | ❌ | ❌ | ❌ |
| Depth of Field | ✅ | ❌ | ❌ | ❌ |
| Distance Blur | ✅ | ❌ | ❌ | ❌ |
| Film Grain | ✅ | ❌ | ❌ | ❌ |
| Godrays | ✅ | ✅ | ✅ | ❌ |
| Lens Flare | ✅ | ✅ | ✅ | ❌ |
| Shadow Distance | 128.0 | 128.0 | 128.0 | 80.0 |
| Shadow Resolution | 2048 | 2048 | 1536 | 1024 |
| Soft Shadows | ✅ | ✅ | ❌ | ❌ |
| SSR Method | Raytrace | Raytrace | Raytrace | Mirrored |
| Vignette | ✅ | ❌ | ❌ | ❌ |
SORA Shaders allow you to change more than 55 settings to suit your needs.
Settings

Description

Options

Profile
Color Profile

Fog

FOGT
Fog Mode
Fog Density
Fog Starting Distance

Colors

Color Profile
Green Color Multi

Luma
Half Luma
Defualt Minecraft
Wildlands

Torch

Red
Green
Blue
Torch Radius
Torch Brightness

CustomStyle

Amb Morning Color Strength
Amb Noon Color Strength
Amb Night Color Strength
Sun Morning Color Strength
Sun Noon Color Strength
Sun Night Color Strength
Ambient Strength
Sun Strength
Ambient Strength
Sun Strength
LUMA

Shadows

Soft Shadows
Fix Underground Light Leak
This will fix sunlight leaking in underground by multiplying the sunlight with the cavelight.
Shadow Resolution
Shadow Distance
Normal Map Bumpmult
Distance Darkness

Environment

Ambient Occlusion
Windy Terrain
Godrays
Wind Speed

Effects

Distance Blur
Motionblur
Only recommended with high framerate.
Depth of Field
Motionblur Amount
Raindrop Refraction

Post Process

Tonemapping

Exposure
Saturation
Contrast
Chromatic Aberration
Lens Flare
Vignette
Film Grain
Cinematic Mode

Reflections

SSR Method
Mirrored: Much faster but inaccurate. Raytrace: Traditional Screen Space Reflections (SSR)
Physically Based Rendering
PBR Format
Select the format matching to your resource pack. Default: r - smoothness; g - metallic.

Default
Greyscale (Legacy)
Pulchra + Continuum Addon
Chroma Hills

Water

Color

RW
GW
BW
Water Fresnel
Sky Reflection Water Weight
Comparison
Our comparison tool makes it easy to compare SORA Shaders with Minecraft vanilla and other shader packs.
Vanilla Day
Vanilla Noon
Vanilla Sunset
Vanilla Night
Vanilla Water
Vanilla Underwater
Vanilla Rain
Vanilla Light
Vanilla The Nether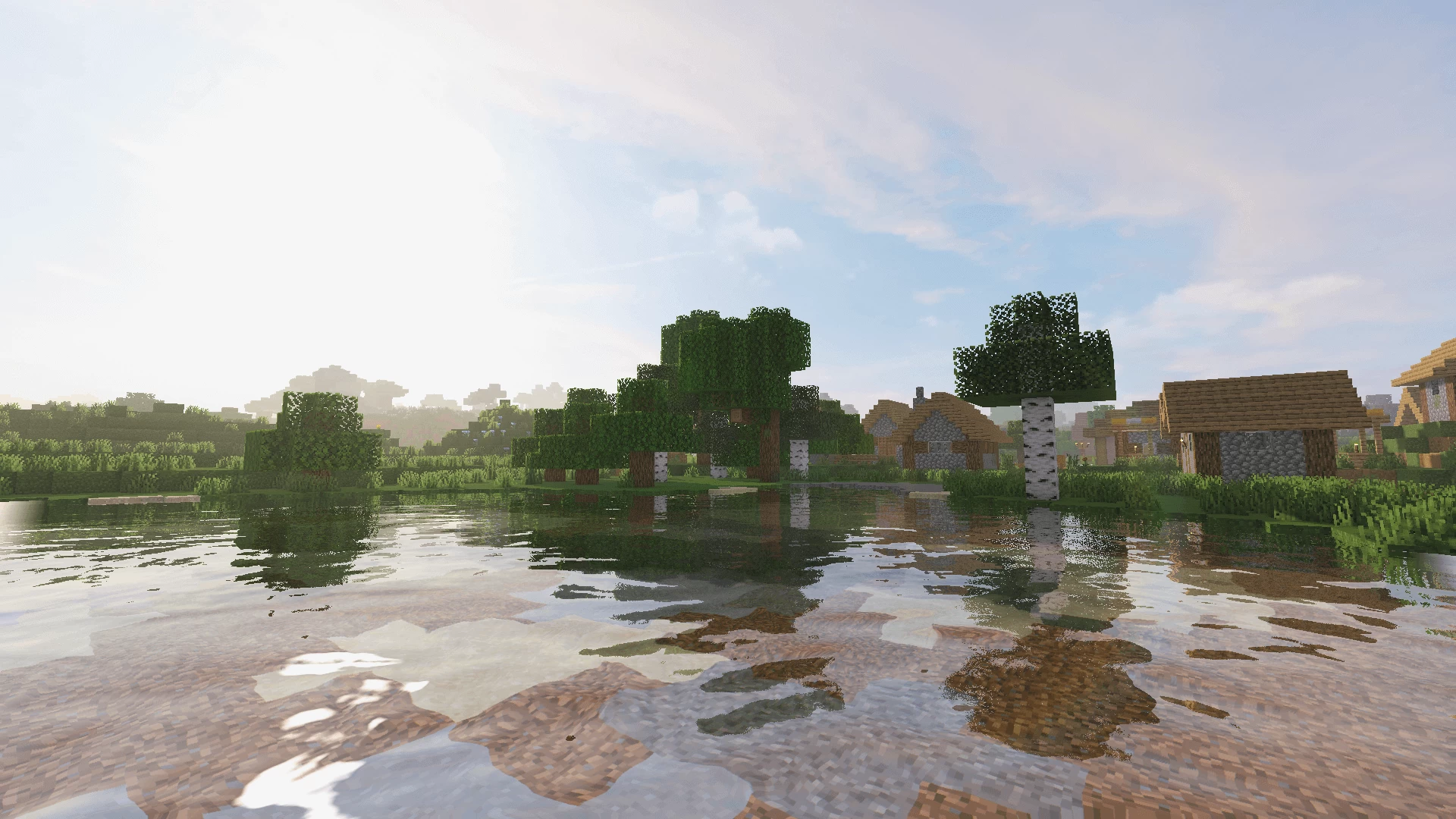 SORA Shaders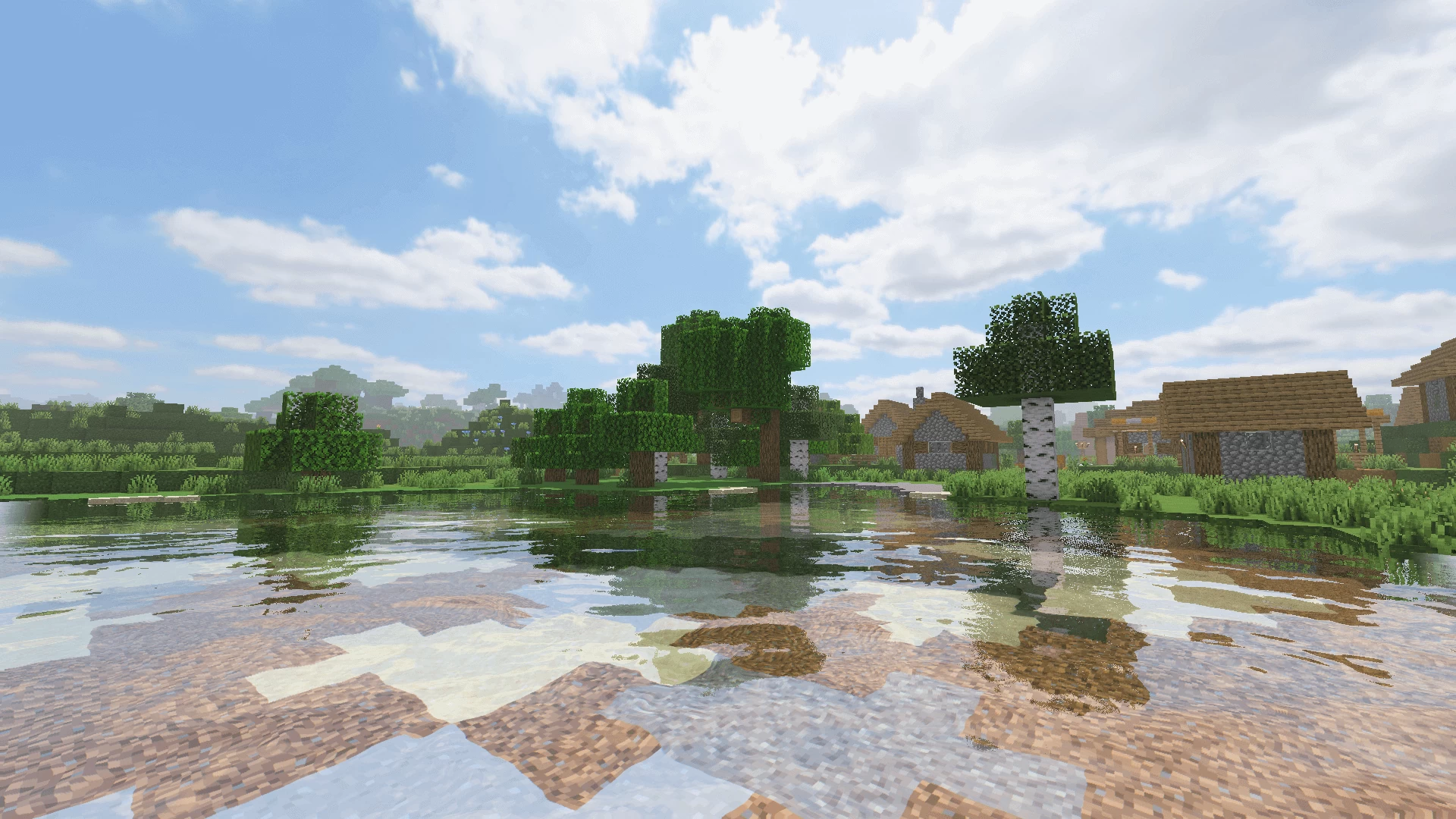 SORA Shaders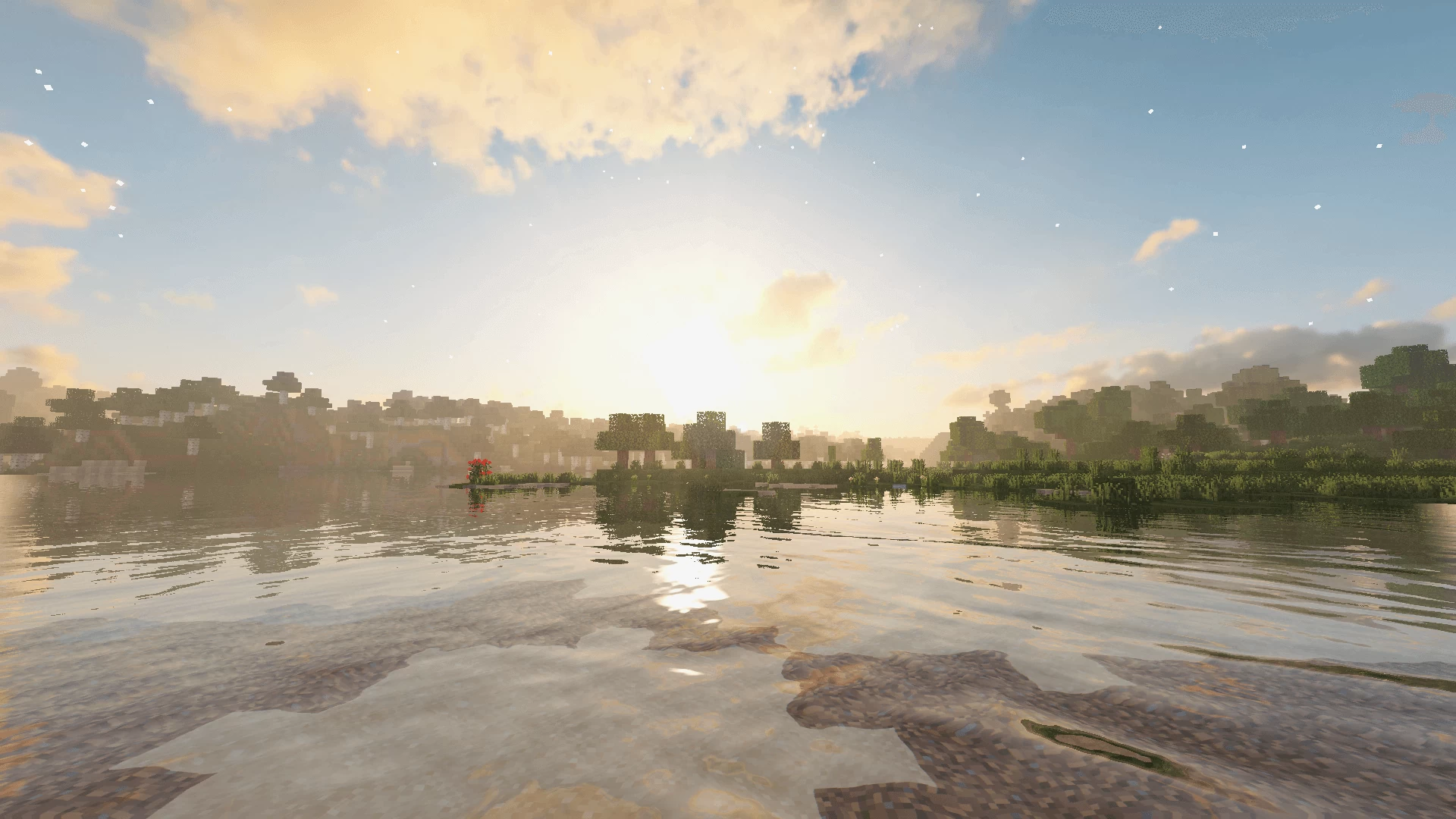 SORA Shaders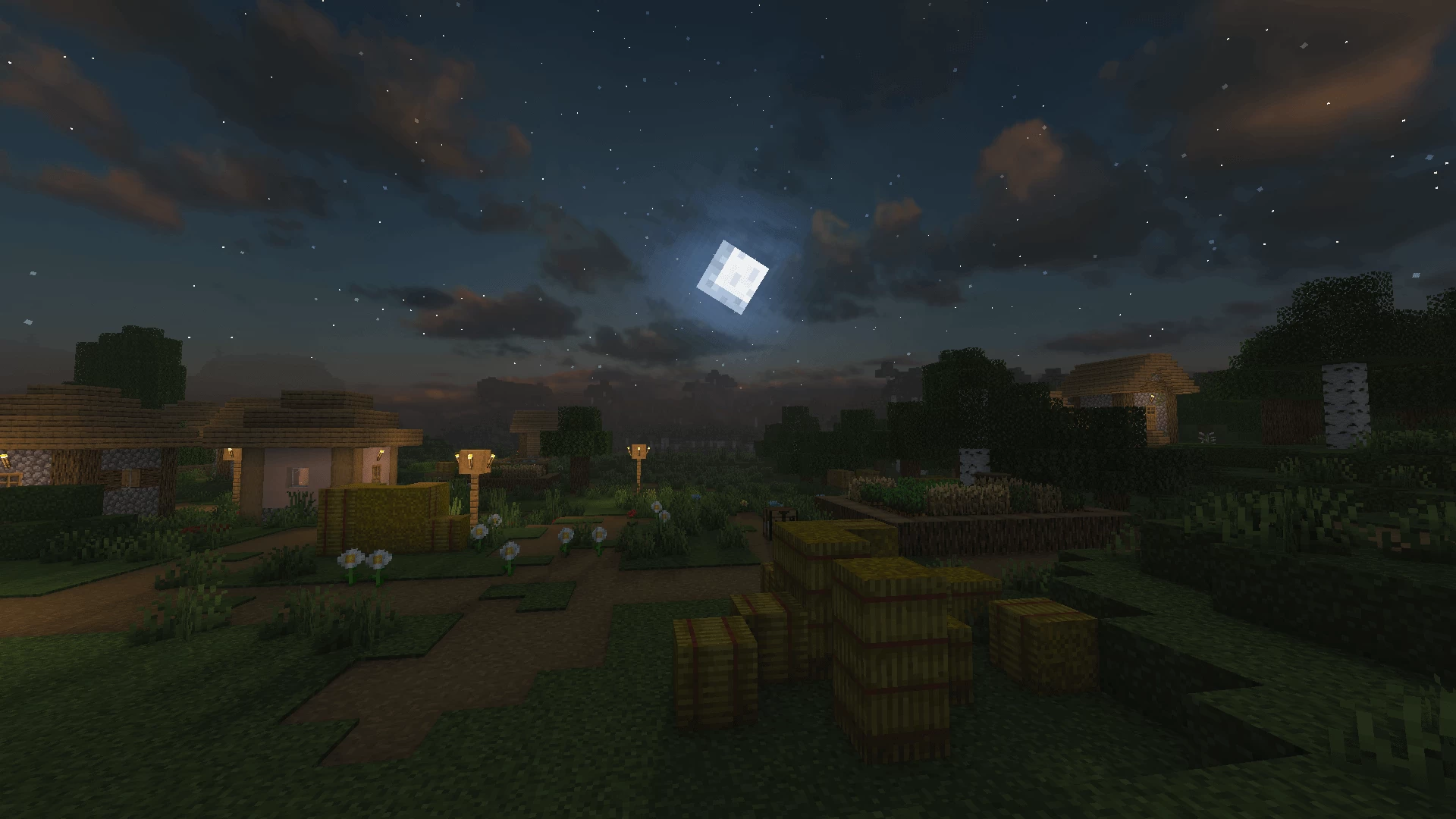 SORA Shaders
SORA Shaders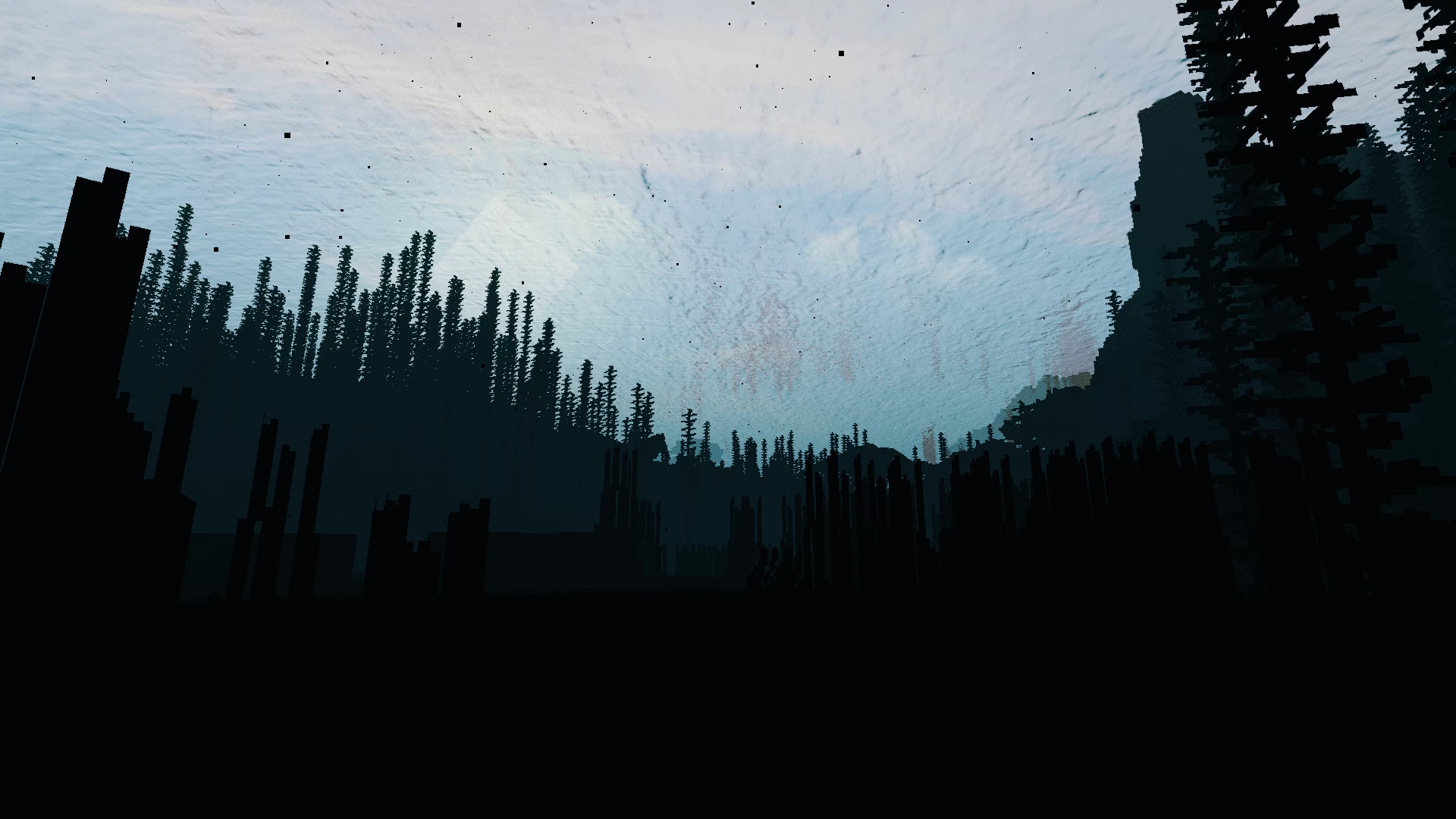 SORA Shaders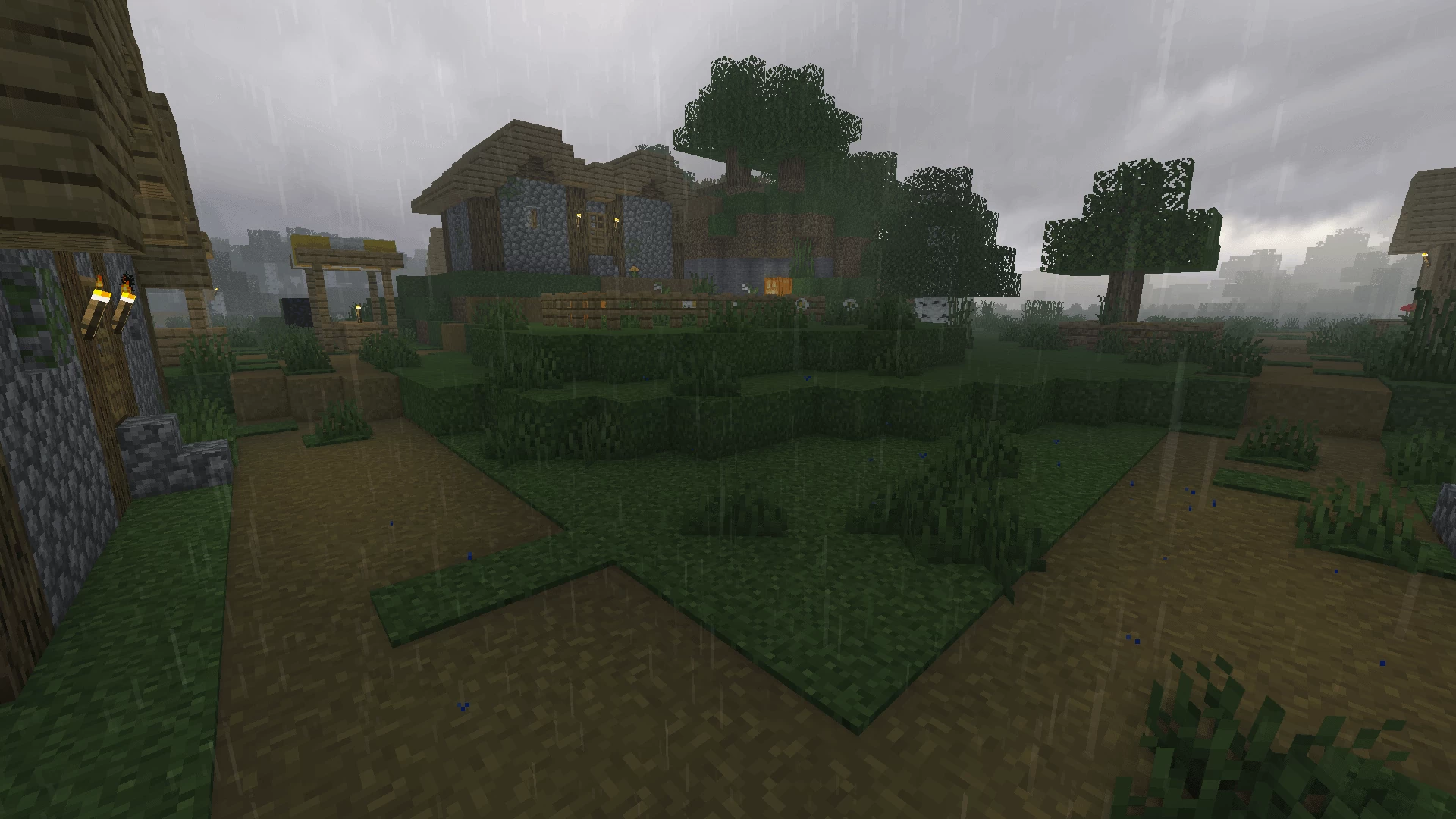 SORA Shaders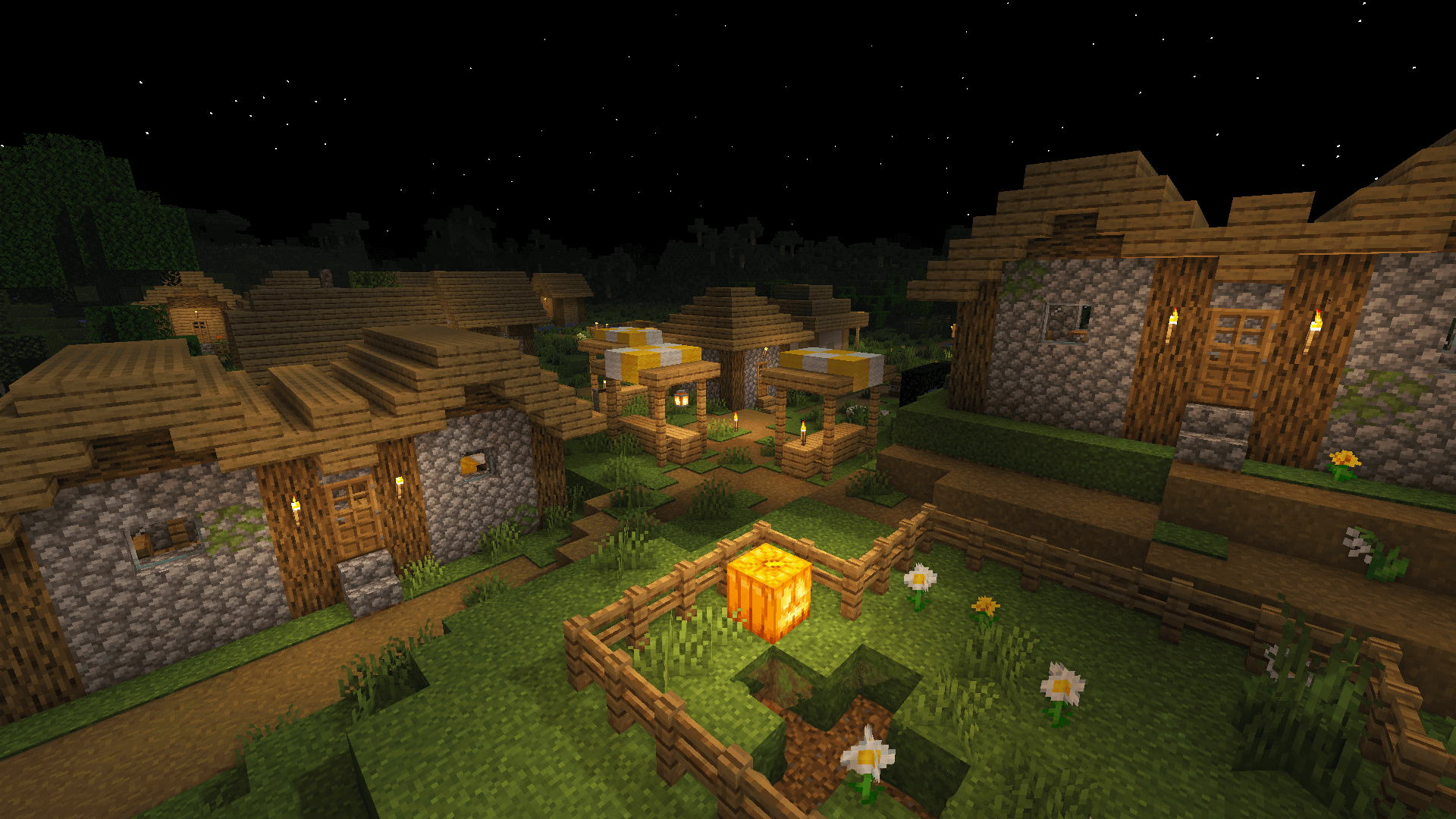 SORA Shaders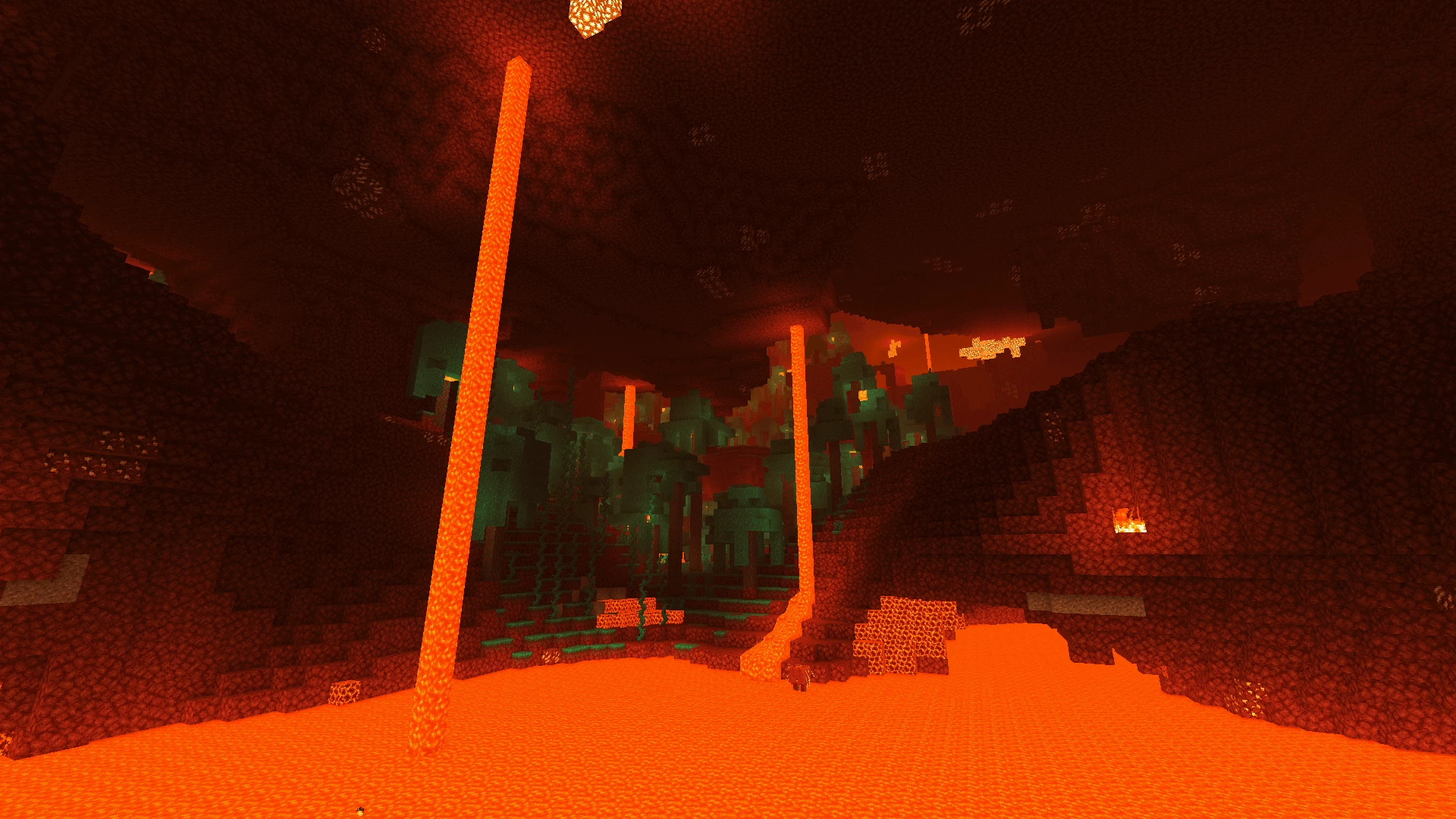 SORA Shaders
How To Install SORA Shaders
Supported Optifine
Recommend • 1.19.1—1.8.8
Support Forge / Vanilla
Extra features
Good performance
Supported Iris
Recommend • 1.19.1—1.16.2
Support Fabric / Quilt
Better performance, depend on your hardware
Optifine Installation Guide

Note

Your device must have Java installed to run the Forge and Optifine installers.

Quick Java Installation Guide

Download Java

Download the Java installer from the official website here.

How to install SORA Shaders with Optifine?

Download Optifine

Get the latest version of Optifine for your Minecraft version.
Download Optifine

Install Optifine

Run the Optifine installer and follow the on-screen instructions to complete the installation.

Download SORA Shaders

Go to the download section and get shaders zip file. Unzip the file if necessary, as some shader developers may bundle multiple shader versions in one zip file.

Open shaderpacks folder

Click on the "Shaders Folder" button to open the folder where shaders are stored, so you can add or remove shaders as desired.

---

How to install SORA Shaders with Forge and Optifine?

Quick Installation Guide

Install Forge

Obtain the latest version of Forge that is compatible with your Minecraft version.
Download Minecraft Forge

Launch Minecraft

Start the Minecraft launcher and select the version of Minecraft you want to install Forge on. Run the game once by clicking on the "Play" button to create necessary files for Forge.

Install Forge Client

Double-click on the Forge installer jar file and choose "Install Client" in the window that appears.

Install Optifine

Download the Optifine jar file after Forge is installed. Move the Optifine jar file to the mods folder in the .minecraft directory.
Download Optifine

Launch Forge Profile

Launch Minecraft using the "Forge" profile, Optifine will be automatically loaded along with Forge.

Install Chocapic13's Shaders

Now the installation is the same as from the above Optifine instructions, just follow the steps starting from step 5.
Iris Installation Guide

Note

Your device must have Java installed to run the Iris installer.

Quick Java Installation Guide

Download Java

Download the Java installer from the official website here.

How to install SORA Shaders with Iris?

Download Iris Shaders

Find the latest version of the Iris Shaders installer and download it.
Download Iris Installer

Install Iris Shaders

Open the downloaded jar file, and choose the preferred game version and installation type.

⯈ Iris Install:
If you don't plan on using any other mods with Iris, choose this option.

⯈ Fabric Install:
Choose this option if you want to use Iris with Fabric and other mods. The Iris jar files will be copied to the mods folder within the .minecraft directory.

Start Installation

After selecting the game version and installation type, click the "Install" button to start the installation process.

Launch Minecraft

Start the Minecraft launcher and make sure you have the Iris profile selected.

Note

Select the Fabric profile if you opt for the Fabric installation type.

In-game Shader Menu

Open the Minecraft game and go to Options > Video Settings > Shader Packs to access the shaders menu.

Tip

To simplify the process, simply drag and drop the shader ZIP file directly into the Minecraft window, bypassing the next two steps.

Open shaderpacks folder

Click on the "Open Shader Pack Folder" button to access the folder where shaders are stored.
📥 SORA Shaders — Download
Something You Should Know
Our links are only from the official developer, so you can be sure they are secure.
No modifications or edits are made to the files.
👨‍💻 squeakypistonmc is the creator of SORA Shaders
🔄 Update Logs
v1.142

Morning lasts longer.
Added color profile wildlands.
Added green color multi wildlands.
Tweaked internal formatting.
Increased ao slightly.
v1.141

Tweaked Color profile mornings.